Candida Recipes: Breakfast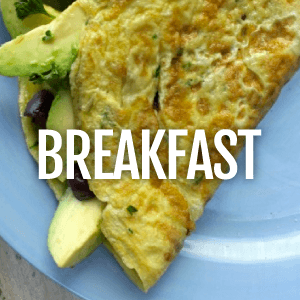 Here are some great Candida diet recipes to kick off your day! It's important to eat something that will give you lots of sustained energy, so an omelet or buckwheat porridge are great options. When you move on to the next stages of the Candida diet it gets easier. You can start to introduce green apples and other low-sugar fruits to these recipes.
Breakfast on the Candida diet doesn't need to be complicated. Ingredients like eggs and yogurt are high in protein, very nutritious, and can form the core of your meal. Yogurt has the added benefit of being packed full of probiotic bacteria – just be sure to buy a yogurt that is unsweetened.
If you walk down the cereal aisle in your local supermarket, you'll find all kinds of unhealthy foods. In fact, store-bought breakfast cereals are really some of the least healthy foods that you can eat. They are usually packed full of sugar, contain lots of artificial colors and preservatives, and have very little nutritional value.
Some of my favorite breakfast recipes are my gluten-free waffles, cinnamon coconut crisp cereal, and a simple avocado omelet. Check them out and let me know what you think!