If you're looking for simple breakfast recipes to use while on your Candida diet, this is a great option. The combination of buckwheat and oat bran makes for a tasty, filling porridge. If you've started reintroducing foods you can mix in some chopped green apple for some extra flavor.
Buckwheat is gluten-free, is full of micronutrients and is also a great source of protein. Many people think buckwheat groats are a grain, but they are actually fruit seeds. They are a much better choice than some of the grains on our foods to avoid list, like wheat or rye. You can also use buckwheat flour in your baking. It works great in combination with almond flour and coconut flour, and mixing flours together like this can make them easier to bake with.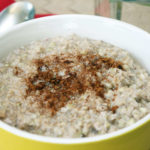 Buckwheat Porridge
Ingredients
¼

cup

buckwheat groats

¼

cup

oat bran

½

cup

coconut milk

2

Tbsp.

coconut oil

Cinnamon

Stevia
Instructions
Cook the buckwheat groats and oat bran as directed. You may need to start the buckwheat first and then add the oat bran, depending on the recommended cooking time for each one.

Drain the water, then stir in the coconut oil and coconut milk.

Mix in cinnamon and add some Stevia to taste.
Looking for more gluten-free, sugar-free recipes? My Ultimate Candida Diet program contains more than 50 delicious recipes, plus lots of valuable advice on which foods to eat and avoid. Find out more here.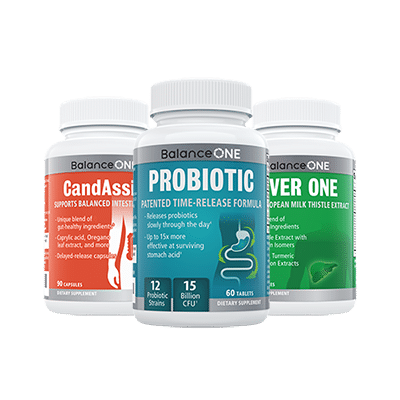 3-Month Candida Elimination Kit
Start Your 3-month Candida Cleanse
This Candida Kit contains all the supplements recommended on the Candida Diet:
- LIVER ONE to process and remove the toxins created by Candida.
- CANDASSIST to inhibit and weaken the Candida colonies in your gut.
- PROBIOTIC to replace the Candida yeast with probiotic bacteria.
Plus... the CANDIDA DIET RECIPE BOOK with 50+ low-sugar recipes
Comments