Breakfast doesn't get much easier (or more nutritious!) than this. This tasty recipe for buckwheat and eggs is incredibly simple and easy to prepare, but packs a powerful nutritional punch. You can have it finished within 15 minutes, and it will give you a sustained energy boost that will last throughout the morning and beyond.
Buckwheat is a really useful ingredient for anyone's low sugar eating plan. Unlike grains such as wheat and rye, buckwheat is an approved food for the Candida diet. It's filling and satisfying, yet it contains very few carbohydrates and is gluten-free. In fact, buckwheat groats are actually not even classified as a grain. They are really fruit seeds that are distantly related to rhubarb, and they are usually referred to as a pseudo-grain.
Buckwheat is highly nutritious too. It contains a wide range of micronutrients like manganese, copper, magnesium and phosphorus. It is also high in fiber. This simple breakfast recipe is very satisfying, great for your health and digestion, and it takes just a few minutes to prepare!
Buckwheat And Eggs
Ingredients
¼

cup

buckwheat groats

2

eggs

2

Tbsp.

extra virgin coconut oil

1-2

spring onions, finely chopped

Handful of cilantro, finely chopped

1

Tbsp.

plain yogurt

Salt to taste
Instructions
Cook the buckwheat groats as directed.

Pan fry the spring onions with oil for a minute, then add the eggs, buckwheat and cilantro.

Stir in the pan until the eggs are done to your liking.

Now add a sprinkling of salt, cover with the plain yogurt and serve.
Looking for more gluten-free, sugar-free recipes? My Ultimate Candida Diet program contains more than 100 delicious recipes, plus lots of valuable advice on which foods to eat and avoid. Find out more here.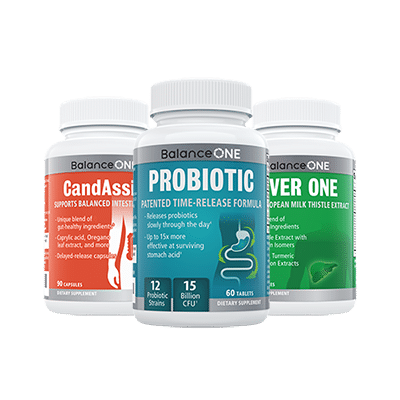 3-Month Candida Elimination Kit
Start Your 3-month Candida Cleanse
This Candida Kit contains all the supplements recommended on the Candida Diet:
- LIVER ONE to process and remove the toxins created by Candida.
- CANDASSIST to inhibit and weaken the Candida colonies in your gut.
- PROBIOTIC to replace the Candida yeast with probiotic bacteria.
Plus... the CANDIDA DIET RECIPE BOOK with 50+ low-sugar recipes
Comments