Apple & Walnut Yogurt Parfait
If you've started to reintroduce foods to your Candida diet, this is a tasty but simple breakfast recipe to try. Green apples are one of the fruits with the lowest sugar content, so they're perfect for when you're beginning to reintroduce fruits to your diet.
Making your own yogurt is always best, but you can also get some high quality yogurts from the store. Make sure to buy a yogurt that doesn't have any added sugars. Avoid flavored yogurts as these always have some kind of sweetener added (you might not always recognize the name on the ingredients list, but its there!). Plain, probiotic yogurt is by far the healthiest choice.
If you do decide to make your own yogurt, it's actually very easy! To get the best results, leave the yogurt to ferment a  little longer than the instructions suggest. It will acquire a slightly tangy taste, but it will be packed full of probiotic bacteria. The sugar content will be even lower too, which is good news for a low carbohydrate diet like the Candida diet.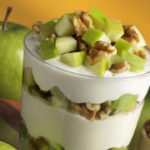 Apple & Walnut Yogurt Parfait
Ingredients
1

apple

Handful of walnuts

1

cup

plain yogurt

Cinnamon
Instructions
Chop up the apples and walnuts.

Layer them with the yogurt as seen on the picture.

Sprinkle with cinnamon and serve.
This is a really simple recipe that is perfect for the Candida diet? Looking for more gluten-free, sugar-free recipes? My Ultimate Candida Diet program is packed full of them. In fact, it contains more than 100 delicious recipes, plus lots of valuable advice from me and Dr Eric Wood.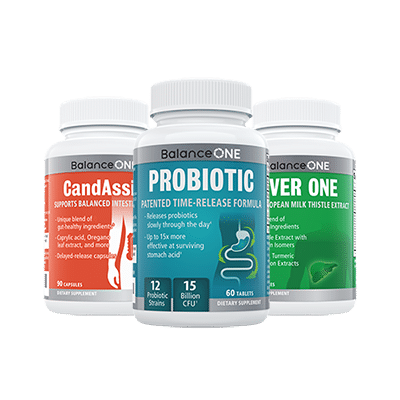 3-Month Candida Elimination Kit
Start Your 3-month Candida Cleanse
This Candida Kit contains all the supplements recommended on the Candida Diet:
- LIVER ONE to process and remove the toxins created by Candida.
- CANDASSIST to inhibit and weaken the Candida colonies in your gut.
- PROBIOTIC to replace the Candida yeast with probiotic bacteria.
Plus... the CANDIDA DIET RECIPE BOOK with 50+ low-sugar recipes
Comments