Candida Recipes: Desserts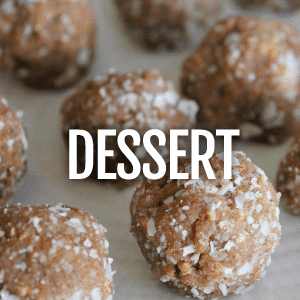 Worried that you won't be able to eat dessert on your Candida diet plan? Don't be! There are lots of tasty Candida recipes you can make using ingredients like coconut, avocado, stevia, and various flours that won't make your Candida worse. My recipe ebooks contains some great examples, but I'll also be adding more dessert recipes to this page as we go. Enjoy!
When making desserts on the Candida diet, you need to be very careful not to use any sweeteners that might make your Candida worse. Those sweeteners include table sugar, honey, molasses, agave syrup, maple syrup, and many more.
Better options include stevia, xylitol, and monk fruit extract, all of which will sweeten your food without raising your blood sugar. Depending on how strictly you are following the diet, you can also include some low-sugar fruits like green apple or berries.
My favorites in this list include the avocado lime tart and the coconut vanilla custard. They both take me back to desserts I ate when I was a child, but without all the added sugars! Let me know which of these desserts you prefer. Enjoy!