These delicious lemon-lime tarts have a wonderfully light, summery flavor, but they contain all natural ingredients and no added sugars at all. I use a combination of low carbohydrate flours like hazelnut flour, buckwheat flour, and flaxseed meal to get the perfect texture for the crust.
The filling has a really zesty flavor from the lemon and lime, plus it contains some plain, probiotic yogurt to give your intestinal flora a helping hand. All those antifungal and probiotic ingredients can lead to long-term improvements in your gut health and energy levels.
These tart crusts are a really handy recipe. Full of healthy ingredients and nutrients, they are versatile enough to be used in many other tart recipes. However, they work particularly well with the lemon-lime flavors in this recipe. I really hope you enjoy these tarts and they become a family favorite, just like in my household!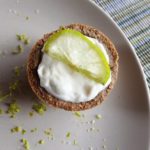 Lemon-Lime Tarts
Ingredients
INGREDIENTS FOR CRUST
3

egg yolks

4

packets or 2 tsp. powdered stevia

A pinch of salt

1

tsp.

lemon zest

1

tsp.

lime zest

1

cup

hazelnut or almond flour

½

cup

buckwheat flour

¼

cup

flaxseed meal

½

cup

organic butter, at room temperature
INGREDIENTS FOR FILLING
1 ½

cups

thick Greek-style yogurt

3

packets or 1 ½ tsp. powdered stevia

¾

tsp.

alcohol free vanilla

1 ½

tsp.

lemon zest

1 ½

tsp.

lime zest

Lemon and lime slices for garnish
Instructions
In a small bowl, add egg yolks, powdered stevia, salt, lemon and lime zest, whisk to combine, set aside.

In another small bowl combine hazelnut flour, buckwheat flour and flaxseed meal, stir to combine, set aside.

In a medium bowl, beat butter with an electric mixer until light and fluffy. Beat in egg mixture until combined, then add flour mixture and beat until just combined. Wrap dough and refrigerate for 1 to 2 hours.

To make filling, combine yogurt, stevia, alcohol free vanilla, lemon and lime zest in a medium bowl, stir to combine. Refrigerate filling until ready to use.

Brush 8 cups of a 12 cup muffin tin with oil, such as olive or coconut. Line the bottoms of the prepared cups with a circle of parchment paper, set pan aside.

Divide dough into eight portions. Roll portions into the shape of a ball and flatten each to ¼ inch thickness between parchment paper. Fit flattened discs into prepared cups of muffin tin, then place tin in freezer for 30 minutes.

Preheat oven to 350 degrees (177 degrees C). Bake tart shells for 15 minutes, cool 15 to 20 minutes. Remove tart shells from tin by placing a baking sheet on top of muffin tin and invert pans. Lift muffin tin, re-invert tart shells onto a rack and cool completely.

Spoon filling into tart shells, garnish with thin slices of lemon and lime, serve. Tarts can also be chilled before serving, up to 8 hours.
Looking for more gluten-free, sugar-free recipes? My Ultimate Candida Diet program contains more than 50 delicious recipes, plus lots of valuable advice on which foods to eat and avoid. Find out more here.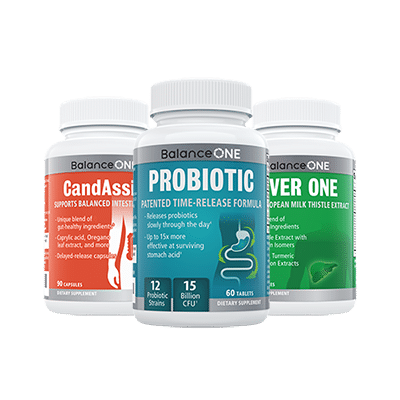 3-Month Candida Elimination Kit
Start Your 3-month Candida Cleanse
This Candida Kit contains all the supplements recommended on the Candida Diet:
- LIVER ONE to process and remove the toxins created by Candida.
- CANDASSIST to inhibit and weaken the Candida colonies in your gut.
- PROBIOTIC to replace the Candida yeast with probiotic bacteria.
Plus... the CANDIDA DIET RECIPE BOOK with 50+ low-sugar recipes
Comments