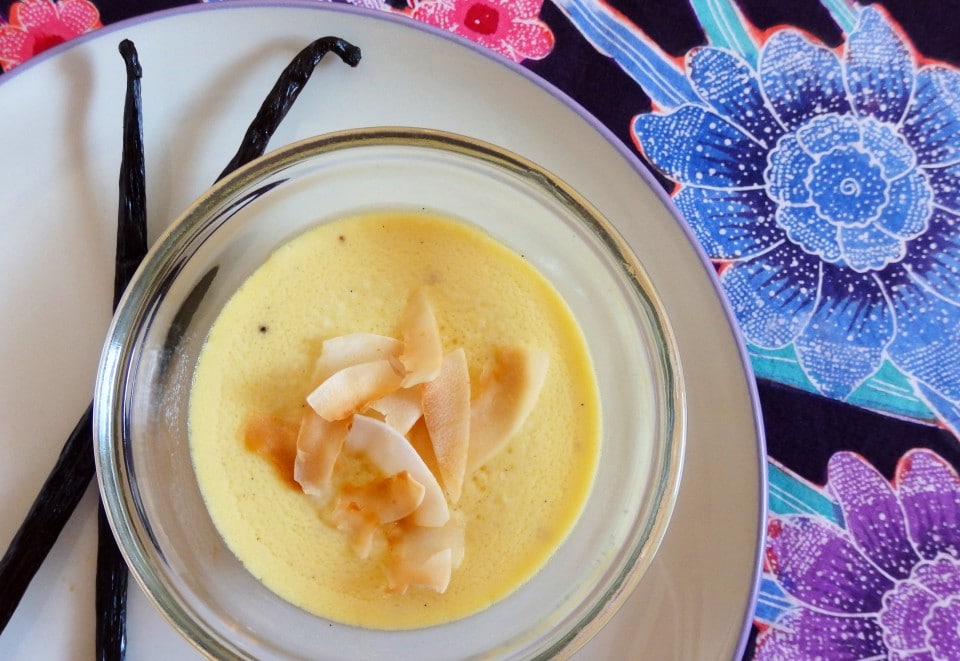 This custard recipe is just a dream, so light and creamy. It combines two of my favorite flavors, coconut and vanilla, in a healthy dessert that tastes fresh, light and delicious!
This is a great example of how sugary childhood treats like custard can be transformed into healthy, nutritious recipes. We use coconut milk (an antifungal food) instead of the milk and cream, and we use a herbal sweetener like stevia or erythritol instead of sugar.
You can take this principle and use it elsewhere in your Candida diet too. For example, you might use zucchini noodles instead of regular pasta, and you might make our super-healthy coconut bread instead of buying your regular store-bought loaf.
You can eat this custard on its own, or serve it as a sauce on another of your favorite desserts. It contains no added sugars at all, and is a perfect way to enjoy a guilt-free dessert. I hope you find it as tasty as I do!
Coconut Vanilla Custard
Ingredients
4

egg yolks

1½

cups

coconut milk, divided

One 2 inch piece of vanilla bean

2

packets or 1 tsp. powdered stevia

Flaked coconut for garnish
Instructions
Preheat oven to 350 degrees F (177 degrees C).

Split vanilla bean in half lengthwise. Place bean cut sides up and with the back of a knife, scrape out the seeds the entire length of the bean, set side.

In a medium bowl, whisk egg yolks until combined. In another medium bowl, add 3/4 cup coconut milk, place a strainer over bowl, set aside.

In a saucepan over medium heat, add another 3/4 cup coconut milk, stevia and vanilla, seeds and bean. Heat milk mixture just until it begins to steam, do not simmer. Pour warm milk mixture into bowl of egg yolks, whisk to combine.

Now strain the milk/egg mixture into the other bowl of coconut milk, whisk to combine.

Pour custard mixture into 4 custard cups. Place cups in a deep pan. Pour hot water, not boiling, into the pan until it reaches halfway up the sides of the custard cups. Cover pan with foil and seal tightly. Bake custards for 25 to 30 minutes, until edges are firm but still soft in the centers.

Remove custards from pan, cool. Serve at room temperature or chilled, with a garnish of flaked coconut.
Our Ultimate Candida Diet program contains a huge list of 100 gluten-free, sugar-free recipes for every meal and stage of the Candida diet. Dr Wood and I have also written in detail about how to beat Candida, and which foods to eat and avoid.
Free Guide To Beating Candida
Sign up to our free, 8-part email course today, and learn how to create your own, personalized Candida treatment plan :)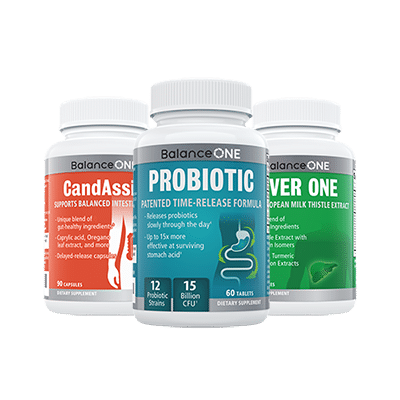 3-Month Candida Elimination Kit
Start Your 3-month Candida Cleanse
This Candida Kit contains all the supplements recommended on the Candida Diet:
- LIVER ONE to process and remove the toxins created by Candida.
- CANDASSIST to inhibit and weaken the Candida colonies in your gut.
- PROBIOTIC to replace the Candida yeast with probiotic bacteria.
Plus... the CANDIDA DIET RECIPE BOOK with 50+ low-sugar recipes
Comments