Almond Sponge Cake With Lemon Curd
Can you eat desserts on the Candida diet? Absolutely! With a little inspiration, you can make delicious cakes, bars, and biscuits that contain no added sugar, no gluten, and contain lots of healthy nutrition for your body.
This delicious almond sponge cake is a light but filling dessert that is perfect to share with friends or family. This simple recipe only uses 6 ingredients and can be prepared in just 10 minutes. It has a wonderfully moist texture and a lovely almond flavor.
You'll also see that I've included a tasty lemon curd topping to go with the almond sponge. When I was younger, lemon curd was one of my favorite treats, but this version is much healthier than the one I used to eat as a child! I hope you enjoy it as much as I do. For more tasty meal ideas, don't forget to check out the desserts section.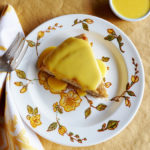 Almond Sponge Cake
Servings
:
1
8-9 inch cake
Ingredients
INGREDIENTS FOR ALMOND SPONGE CAKE
5

egg whites

5

egg yolks

½

cup

plain yogurt

4

packets of Stevia

1

Tbsp.

alcohol free vanilla

Zest of one lemon, preferably organic

1 ¾

cups

almond flour
INGREDIENTS FOR THE LEMON CURD
3

eggs

3

packets of Stevia

1

tsp.

alcohol free vanilla

Zest of one lemon, preferably organic

¼

cup

coconut oil, melted but not too hot

2

Tbsp.

lemon juice
Instructions
DIRECTIONS FOR ALMOND SPONGE CAKE
Preheat oven to 350 degrees F (177 degrees C). Brush sides and bottom of a 8 or 9 inch cake pan with coconut or olive oil. Cut a circle of parchment paper to fit the bottom of the cake pan, place in pan, brush with oil, set aside.

In a medium bowl, beat egg whites until stiff peaks form, set aside. In a small bowl whisk egg yolks, yogurt, stevia, alcohol free vanilla and lemon zest, set aside.

In a large bowl, add almond flour, then add egg whites and egg yolk mixture, fold gently to combine. Pour the cake mixture into prepared pan and bake for 20 to 25 minutes, until top of cake springs back when pressed and a toothpick inserted in center of cake comes out clean.

Cool in pan 10 minutes. Run a knife around the edge of the pan to loosen cake. Invert cake to remove from pan and remove parchment paper. Reinvert cake and transfer to a wire rack to cool completely. Using a serrated knife, slice and serve with a spoonful of Lemon Curd.
DIRECTIONS FOR THE LEMON CURD
In a medium sauce pan off heat, whisk together eggs, stevia, alcohol free vanilla and lemon zest. Add melted coconut oil, and whisk to combine. Finally, whisk in lemon juice.

Now place pan over medium heat, whisking constantly, until mixture becomes opaque and just begins to thicken, 1 to 2 minutes. Remove pan from heat and pour curd through a mesh strainer into a bowl.

Cool and serve. The lemon curd can be refrigerated in covered container for 3 to 4 days.
Nutritious, tasty desserts like this are what the Candida diet is all about. If you're looking for more ideas, check out our Ultimate Candida Diet program. It includes more than 100 tasty recipes for every meal and every stage of the Candida diet.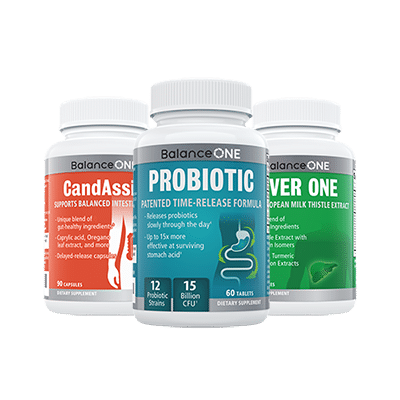 3-Month Candida Elimination Kit
Start Your 3-month Candida Cleanse
This Candida Kit contains all the supplements recommended on the Candida Diet:
- LIVER ONE to process and remove the toxins created by Candida.
- CANDASSIST to inhibit and weaken the Candida colonies in your gut.
- PROBIOTIC to replace the Candida yeast with probiotic bacteria.
Plus... the CANDIDA DIET RECIPE BOOK with 50+ low-sugar recipes
Comments