Sinus Infections And Candida Overgrowth: Are They Linked?
Do you suffer from chronic sinusitis? If so, you might be surprised to hear that there is a link between this frustrating condition and Candida albicans overgrowth. Your regular sinus infections might actually be caused by the exact same pathogenic fungus that causes digestive problems, yeast infections, headaches, and fatigue.
A 1999 Mayo Clinic study looked at a group of 210 chronic sinusitis sufferers. They collected mucus from the nasal cavity of each of these patients, and tested each sample for fungi and bacteria. The result? An incredible 96% of these patients had fungi in their mucus. In fact, the average patient had around 3 different strains of fungus in his or her mucus!
The researchers concluded that the traditional assumptions about chronic sinus infections (that only 10% were fungi-related) were wrong. In fact, they were caused by the body's reaction to pathogenic fungi like Candida albicans. In patients with a sensitivity to fungi, the presence of fungal cells in the nasal cavity triggered an immune response that resulted in typical sinus infection symptoms: irritation, inflammation, and sinusitis.
This means that the usual method of prescribing antibiotics to treat chronic sinus infections needs to be reviewed.
Nasal Candida Infection Treatment Is Misguided
While researching the most common treatments for sinusitis on WebMD.com, the first option to appear on the list is antibiotics. Next are decongestants to relieve nasal congestion, analgesics to relieve any pain, and finally corticosteroids to reduce inflammation. These treatments are all either addressing the wrong problem or simply attempting to temporarily relieve the symptoms.
Free Guide To Beating Candida
Sign up to our free, 8-part email course today, and learn how to create your own, personalized Candida treatment plan :)
The one thing that is totally absent from this list is any kind of treatment for fungal infection.
Antifungals Not Antibiotics For Chronic Sinus Infections
Although most acute (short term) sinus infections are caused by bacteria, we now know that chronic (repeated, longer-term) sinus issues tend to be nasal fungal infections. In fact, 2004 study of antifungal treatments for chronic sinus infections found that applying an antifungal gel to the inside of the nasal cavity reduced inflammation and swelling in 70% of patients tested.
While antibiotics may work for acute sinusitis, they are not treatment for chronic sinusitis. Treating a chronic sinus fungal infection with antibiotics may actually worsen long-term effects. One short course of antibiotics can cause permanent changes to flora in the digestive system. This is important as the balance of healthy bacteria in the gut assists with immune response and this disruption may be responsible for pathogen overgrowth.
Medical science doesn't completely understand the long-term effect that antibiotics has on this flora, and receiving the typical course of antibiotics for a fungal infection is cause for concern.
Temporary Sinus Infection Remedies
If you suspect that you are suffering from fungal sinus infections, following a Candida treatment plan can give you long term relief without visiting a doctor. There are some home remedies for sinus infections to immediately relieve symptoms until your Candida treatment begins working.
Candida Sinus Rinse
Rinsing your sinuses with a 'Neti pot' is a great way to remove fungi and bacteria from your nasal cavity. It also helps to fight the excess mucus associated with a sinus infection.
Use a small amount of salt with distilled water (follow the manufacturer's instructions for exact amounts). Simply pour the saline water into one nostril via the spout and allow it to drain out of the other. It's easier than it sounds and it can give incredibly fast, lasting sinus pressure relief.
Essential Oils Aromatherapy
Peppermint and rosemary essential oils are frequently used to combat sinus infection discomfort. The best way to get these into your sinuses is to steam them.
Add a few drops into a glass bowl and then fill it with boiling (distilled) water. Cover your head with a large towel and lean over the bowl. A few minutes of breathing in the steam and essential oils should give you some relief from your symptoms.
Long-Term Relief From Candida Symptoms
While antifungals can reduce your sinusitis symptoms, preventing them from coming back is another story. The only way to make your body less susceptible to fungal infections is to treat your underlying Candida overgrowth with cleansing, a healthy diet and regular probiotic use. By following treatment, yeast or fungi are less likely to cause an immune response and your sinuses won't become inflamed.
Candida infections can result in a variety of different symptoms, and indeed a sinus infection is only one of many examples, affecting an estimated 37 million Americans. Luckily, you may not need to resort to steroid treatments or surgery to fully cure your chronic infections.
Start Your Candida Treatment Plan Today
The basics of the Candida treatment plan may be familiar to you by now: a low-sugar diet, some natural antifungals, and a great probiotic. The order and length of time on this diet, however, is vital to avoid a Herxheimer reaction (otherwise known as Candida Die-Off).
Our Ultimate Candida Diet program contains detailed information on the steps necessary to successfully treat Candida overgrowth. We'll give you the steps necessary to feel your best and ensure that your symptoms never come back.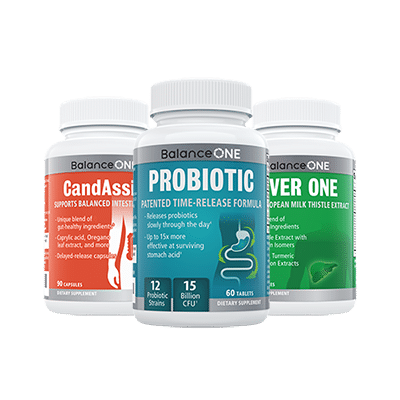 3-Month Candida Elimination Kit
Start Your 3-month Candida Cleanse
This Candida Kit contains all the supplements recommended on the Candida Diet:
- LIVER ONE to process and remove the toxins created by Candida.
- CANDASSIST to inhibit and weaken the Candida colonies in your gut.
- PROBIOTIC to replace the Candida yeast with probiotic bacteria.
Plus... the CANDIDA DIET RECIPE BOOK with 50+ low-sugar recipes
Comments