Avocados are rich in healthy fats and other nutrients, plus they have a rich, creamy texture that adds a new dimension to many desserts and side dishes.
They are one of the best ways to create filling, satisfying meals and avoid hunger on the Candida diet. A delicious way to reap the benefits of this versatile fruit is by making it the star ingredient of a beautiful tart.
This simple Avocado Lime Tart is a cool, refreshing way to end a meal. It has just a little stevia for sweetness but has no added sugars. Just perfect for spring (or indeed any time of year!).
Making delicious desserts on the Candida diet is easy when you know how. I've had feedback from many readers who love this tart filling so much that they eat it by itself, out of a bowl.
If you want to make your own gluten-free tart crust (which I highly recommend!) check out these instructions for an almond-coconut tart crust.
Free Guide To Beating Candida
Sign up to our free, 8-part email course today, and learn how to create your own, personalized Candida treatment plan :)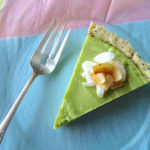 Avocado Lime Tart
Ingredients
½

cup

coconut milk

2

tsp.

alcohol free vanilla

1 ½

tsp.

stevia powder

⅛

tsp.

salt

3

avocados, peeled, seeded, mashed

1

large lime, zest and juice

¼

cup

coconut oil, melted

Toasted Coconut Flakes for garnish
Instructions
In a small bowl, add coconut milk, alcohol free vanilla, stevia powder and salt. Whisk until stevia and salt have dissolved. Set aside.

In the bowl of a food processor, add mashed avocados, lime zest and juice and process until smooth. Add coconut milk mixture and process until smooth. With the food processor running, pour melted coconut oil into the bowl. Process until tart filling is thoroughly combined.

Pour tart filling into prepared tart crust. Spread evenly and chill for 1 to 2 hours. Serve with a garnish of Toasted Coconut Flakes. Store remaining tart covered in refrigerator up to 2 days.
Healthy snacks like this are an excellent option on the Candida diet. Our Ultimate Candida Diet program is packed full of gluten-free, sugar-free recipes like this. It contains more than 100 recipes in total, and they're all perfect for the Candida diet. Find out more here.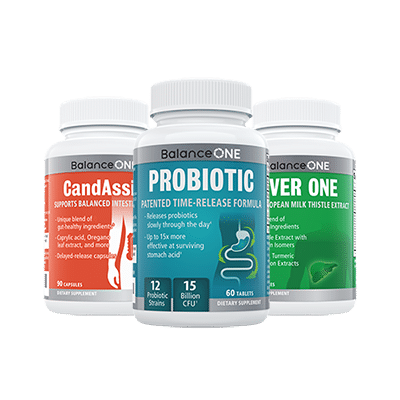 3-Month Candida Elimination Kit
Start Your 3-month Candida Cleanse
This Candida Kit contains all the supplements recommended on the Candida Diet:
- LIVER ONE to process and remove the toxins created by Candida.
- CANDASSIST to inhibit and weaken the Candida colonies in your gut.
- PROBIOTIC to replace the Candida yeast with probiotic bacteria.
Plus... the CANDIDA DIET RECIPE BOOK with 50+ low-sugar recipes
Comments