Almond Coconut Tart Crust
There are lots of tasty desserts to enjoy on a low sugar diet. But the first time I tried a nut-based tart crust like this, in a vegan restaurant in Vancouver, BC, I was absolutely blow away!
This tart crust can be used with many different combinations of ingredients, but one of my favorites is an avocado lime tart. The crust is just slightly sweet from the stevia, and has some wonderful nutty flavors from the almond and coconut.
The combination of the chia seeds and the flours together make for a really healthy, nutritive tart crust that you will keep coming back to. It's low in carbohydrates, gluten-free, and even has some antifungal ingredients to help keep your gut bacteria in balance on the Candida diet.
This tart crust even freezes well, so you can make several in advance and then just add your fillings whenever you're ready. Enjoy!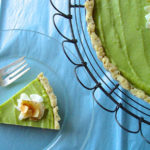 Almond Coconut Tart Crust
Servings
:
1
9 inch tart crust
Ingredients
1 ½

cups

almond flour

½

cup

unsweetened, shredded coconut

1

Tbsp.

chia seeds

½

tsp.

stevia powder

¼

tsp.

salt

1

egg, at room temperature

2

Tbsp.

coconut oil, melted
Instructions
Preheat oven to 350 degrees F (177 degrees C). Brush a 9 inch tart pan with a removable bottom with some melted coconut oil. It is also a good idea to line the bottom of the tart pan with a piece of parchment paper cut the size of the removable bottom. Set aside.

In the bowl of a food processor, add almond flour, shredded coconut, chia seeds, stevia powder and salt, pulse briefly to combine. In a small bowl, lightly whisk together egg and melted coconut oil. With the food processor running, pour egg mixture into the bowl and pulse only until dough begins to hold together.

Press dough into prepared tart pan and bake for 10 to 12 minutes or just until edges of tart begin to brown. Cool before adding filling.
Recipes like this will make your recovery from Candida so much easier, faster, and more fun! Our Ultimate Candida Diet program is packed full of gluten-free, sugar-free recipes just like this one. There are more than 100 recipes in total, and they're all perfect for the Candida diet. Learn more here.
Free Guide To Beating Candida
Sign up to our free, 8-part email course today, and learn how to create your own, personalized Candida treatment plan :)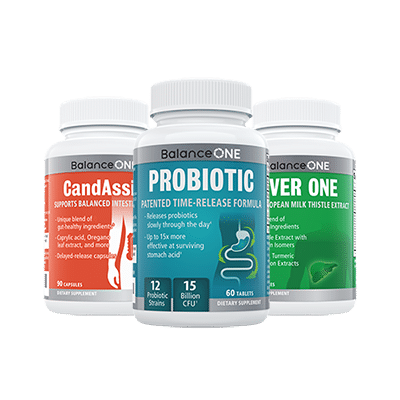 3-Month Candida Elimination Kit
Start Your 3-month Candida Cleanse
This Candida Kit contains all the supplements recommended on the Candida Diet:
- LIVER ONE to process and remove the toxins created by Candida.
- CANDASSIST to inhibit and weaken the Candida colonies in your gut.
- PROBIOTIC to replace the Candida yeast with probiotic bacteria.
Plus... the CANDIDA DIET RECIPE BOOK with 50+ low-sugar recipes
Comments