What Are Candida Biofilms?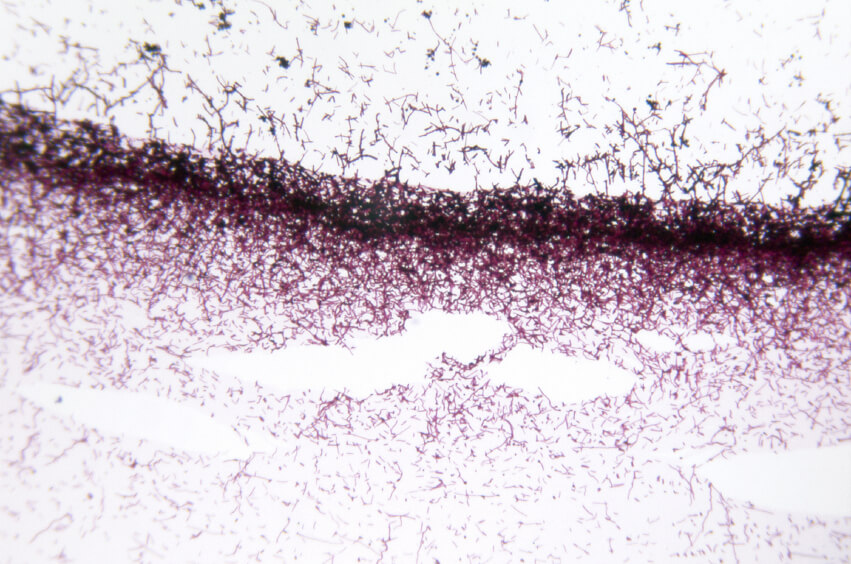 We often think of microbes as single cells that can be easily targeted by drugs, alternative medicine or our own immune systems. However, the reality is much more complicated. Many of these pathogens have evolved remarkably sophisticated ways to evade our best efforts at treatment.
Some of you may have heard of biofilms, especially if you're familiar with Lyme Disease, and how they can protect pathogenic microorganisms from your immune system. Biofilms are structures that are formed naturally by many bacteria and fungi. They can make conditions like urinary tract infections, ear infections, and Candida overgrowth much more difficult to treat.
Today I'm going to explain what biofilms are, how they are used by Candida albicans, and exactly what they mean for your Candida treatment.
What Are Biofilms?
The traditional way of looking at a microorganism was to examine it in a laboratory. Various antibiotics, antifungals and other treatments could then be applied, and the results collated and shared. However, as effective as this methodology can be, it does not take into account what happens when large numbers of those microorganisms group together in the human body.
Research over the past 10-20 years has started to show that microorganisms behave very differently when grouped together. In fact, some treatments that might work very well on a single cell can be complete failures against a large, well-established population. In many cases, this is because of biofilms.
Free Guide To Beating Candida
Sign up to our free, 8-part email course today, and learn how to create your own, personalized Candida treatment plan :)
A biofilm is a polysaccharide matrix that acts as a protective structure for the microorganism. In effect, the pathogen can hide within it. By producing a biofilm, the microorganism creates a shield to protect itself from whatever your doctor and immune system can throw at it.
Biofilms can exist both inside and outside the body. Sometimes they can even be useful (there are a number of industrial applications), but for the most part they are bad news. Much of the research has looked at Candida biofilms on items like prosthetic heart valves, intravenous catheters, and hip replacements. However, biofilms are also part of the development of many clinical infections that develop in our bodies.
Candida albicans is the most common fungal biofilm found in hospitals, but it is also extremely difficult to treat. One study looked at the effectiveness of a group of antifungals (including prescription antifungals like Nystatin and Diflucan) against Candida biofilms. Researchers found that the antifungals were initially effective against Candida, but as the biofilm developed they became less and less effective. After 72 hours of biofilm development, the "C. albicans cells were highly resistant," leading them to conclude that "drug resistance develops over time, coincident with biofilm maturation." Other studies refer to "a near-total resistance to antifungal agents by biofilm-associated Candida."
What are these biofilms made of? Well, another study found Candida biofilms to be comprised of 32% glucose. So Candida needs sugar not just to grow and reproduce, but also to create the biofilm that protects it from your immune system.
Breaking A Candida Biofilm
There is no simple way to destroy a Candida biofilm in your gut. For the most part biofilms do exactly what they are designed to do – protect the Candida albicans cells from your immune system. There is no magic pill we can take to eliminate a Candida biofilm. It takes time and application.
Biofilms are one of the main reasons why a Candida overgrowth is so hard to beat. A longstanding Candida overgrowth has had plenty of time to create biofilms in your gut, and (as I've shown above) these are very resistant to many of the treatments we can throw at them. The longer the biofilm has had to develop, the more resistant it will be to antifungal treatments.
This is why using antifungal drugs alone is often not enough to beat a Candida overgrowth. We need to adopt several different strategies. Our Candida treatment plan, the Ultimate Candida Diet, uses several different elements to fight Candida. These include antifungals, probiotics, and a low-sugar diet. We also discuss the use of systemic enzymes, such as lumbrokinase, which have been shown to break down biofilms such as those created by Lyme, Candida, and other infections. Adding these systemic enzymes to your treatment can make your probiotics and antifungal therapies much more effective.
Used alone, these strategies will likely fail. But used together, they can be highly effective. The antifungals destroy the cell walls of the Candida; the enzymes break down the biofilms; the probiotics support your immune system and regulate the acidity in your gut; and the low-sugar diet deprives the Candida of the resources that it needs to grow. This combination of treatments is much more effective than using a single strategy.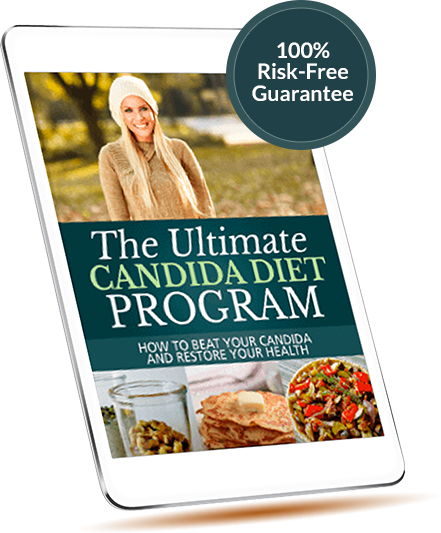 Beat your candida in 60 days
with this detailed 5-step program
If you're looking for a more comprehensive Candida treatment plan, check out the Ultimate Candida Diet program, written by Lisa Richards and Dr Eric Wood. This plan is based on the latest research into Candida Related Complex, and contains everything you need to know to beat your Candida overgrowth.
Comments