An Effective Treatment For Oral Thrush
Oral thrush is one of the most commonly experienced symptoms of Candida Related Complex. It's important to realize that simply treating the oral thrush is often not a long term solution. Unless the underlying problem is addressed, the oral thrush will just come right back.
The best way to deal with oral thrush is to approach it simultaneously in two different ways. First, treat the oral thrush in your mouth. Second, address the imbalances in your gut and elsewhere, along with the environment in your mouth itself, that are leading to the recurring oral infections.
Today I'm going to share with you a traditional method for treating oral thrush. You can do it in your own home, and it costs virtually nothing!
Many sufferers of oral thrush may not even realize what is happening inside their mouth. Mild infections may only cause a persistent white coating on your tongue. More severe infections may appear as white sores on your tongue and inner cheeks. If you suspect that you are suffering from Candida and you see either of these, you should try to treat your oral thrush as part of your overall Candida treatment plan.
Oil Pulling: The Ancient Ayurvedic Remedy
If you haven't heard of oil pulling, you're not alone. This is a treatment that is rapidly gaining in popularity but that still remains outside of traditional medicine. Its popularity started to spread only in the late 1990s, when a Russian doctor named Dr Karach presented evidence suggesting that oil pulling could help with, "headaches, bronchitis, tooth pain, thrombosis, eczema, ulcers and diseases of stomach, intestines, heart, blood, kidney, liver, lungs and women's diseases."
Free Guide To Beating Candida
Sign up to our free, 8-part email course today, and learn how to create your own, personalized Candida treatment plan :)
The theory goes that oil pulling literally 'sucks' toxins out of your system. The evidence to support this is currently mostly anecdotal, provided by the thousands of practitioners who have witnessed the positive effects of oil pulling in their patients. For Candida sufferers, oil pulling is particularly useful for two reasons.
Oil pulling is a great way to provide relief from oral thrush, one of the major symptoms of Candida, because the oils used typically have antifungal properties. You can make it much more effective by using coconut oil instead of the olive oil that is usually recommended. Coconut oil contains three known antifungals that will kill the Candida yeast cells inside your mouth. So oil pulling will not only 'pull' Candida toxins out of your body, it will also start to kill the Candida cells themselves.
How Do You Do Oil Pulling?
Oil pulling is a very simple process. Place one tablespoon of oil into your mouth and swish it gently around for at least 5 minutes. Make sure it goes around your gums, under your tongue and everywhere in your mouth. Once you're done, spit it out and rinse your mouth with salt water.
You should brush your teeth before oil pulling and do it on an empty stomach if you can. First thing in the morning is usually an excellent time to do it.
I recommend using coconut oil because you will get the added benefit of coconut oil's antifungal properties. Using olive oil is a great idea, but using a stronger antifungal like coconut oil is even better.
To get the most out of oil pulling, use a good brand of organic, virgin coconut oil. You can find an excellent coconut oil on our updated list of recommended products. Try it and let me know how it works for you!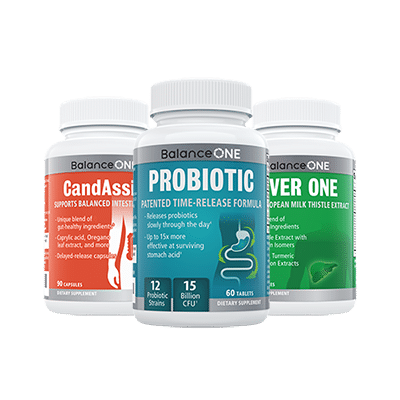 3-Month Candida Elimination Kit
Start Your 3-month Candida Cleanse
This Candida Kit contains all the supplements recommended on the Candida Diet:
- LIVER ONE to process and remove the toxins created by Candida.
- CANDASSIST to inhibit and weaken the Candida colonies in your gut.
- PROBIOTIC to replace the Candida yeast with probiotic bacteria.
Plus... the CANDIDA DIET RECIPE BOOK with 50+ low-sugar recipes
Comments