Drinks On The Candida Diet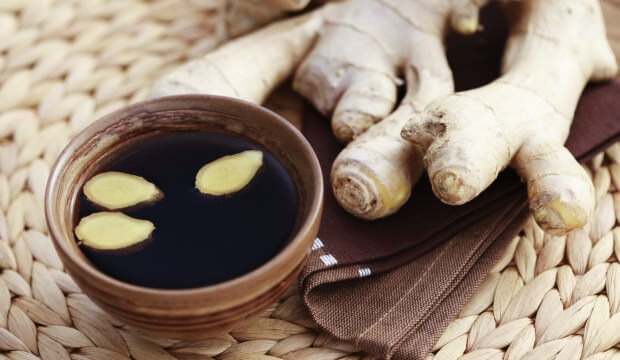 Once you cut out the sugary soft drinks and fruit juices, and reduce the caffeinated beverages, what's left? This is a frequent question from Candida dieters.
Fortunately there are lots of options for delicious foods to eat while on your Candida treatment plan.
You should drink plenty of water during your treatment. There are also various teas, coffee alternatives and juices that won't make your Candida worse like fruit juice or soft drinks will.
Herbal Teas & Coffee
Regular tea and coffee should be minimized on the Candida diet due to their caffeine content. Many people don't realize that even decaf tea and decaf coffee still contain caffeine! Excessive amounts of caffeinated drinks can weaken your adrenals, raise your blood sugar, and undermine your immune system.
We would recommend that you reduce your caffeine intake during your Candida diet, especially if you are feeling burned out or if you drink more than two or three coffees a day.
Free Guide To Beating Candida
Sign up to our free, 8-part email course today, and learn how to create your own, personalized Candida treatment plan :)
Luckily, there are plenty of options for you to try. In fact, we've written a post on alternatives to tea and coffee. Chicory root coffee might be a tasty replacement for your morning cup of coffee, and there are many herbal teas to choose from. Teas like dandelion and nettle leaf can support your liver function, while cinnamon tea, camomile tea, peppermint tea, ginger tea and licorice tea all have antifungal properties.
Green tea and high quality decaf coffee (made using the 'Swiss Water' method) are generally OK.
Ginger Tea
This is one of my favorites. Ginger tea is great for improving digestion, it supports your immune system, and you can drink it as much as you like during your Candida diet. Ginger also has some useful antifungal properties.
1 square inch piece of fresh Ginger root
Squeeze of lemon
2 cup of water
Cut off and discard the outside of the ginger root. Now grate the rest of the root and add to boiling water. Boil for 20 minutes. Strain and serve with a slice of lemon.
Juices & Smoothies
Juicing is a great way to rebuild your immune system with minerals, vitamins, enzymes, and antioxidants. These are all important to get your Candida under control. It's important to get lots of fiber during the diet, so you might want to blend your juices instead of using your juicer. Also make sure that you don't include fruits in your smoothies/juices. A little green apple might be OK, but juicing dramatically raises the glycemic load of fruits and should be avoided.
Juices are great for cleansing because they require little energy to be used by your digestive system, allowing the body to focus on rebuilding, renewing and healing. We also have a few smoothies in the list if you feel like something a little more filling.
Avocado Cream Smoothie
1 medium avocado, peeled and pitted
1 cup coconut milk
Stevia
6 ice cubes
Blend the avocado, Stevia, coconut milk, and ice together until smooth.
Immune Booster Juice
Handful of spinach
Handful of fresh herbs (cilantro, parsley or basil)
1 celery stalk
Juice of 1 lemon
1 garlic clove (optional)
2 glasses of water
This a delicious, easy drink to make. Add all ingredients into the blender and voila! For a little variety, try it with some cilantro, parsley or basil as desired.
Delicious Creamy Almond Milk
1/3 cup almonds
2 cups water
Soak almonds overnight, then rub the skins off. Put in the blender until pulverized. Strain the milk with a fine mesh strainer or cheesecloth.
Green Goodness Juice
2 cups packed spinach
1 cucumber
1 celery stalk
1/2 inch of ginger
Juice of 1 lemon
Just put it through your juicer and serve.
Mixed Veggie Juice
1 tomato
1 stalks of celery
4 large spinach leaves
1 half cup parsley
Just put it through your juicer and serve.
Avocado Apple Smoothie
1 medium avocado
1 peeled and chopped up green apple
A squeeze of lemon or lime
1 cup water
2 mint sprigs
Here's a great smoothie recipe for when you start reintroducing foods like green apple. Simply blend the avocado, green apple, citrus juice and water. Serve with a sprig of mint on top.
Check out our Ultimate Candida diet plan for some awesome recipe ideas, including smoothies, desserts, and much more!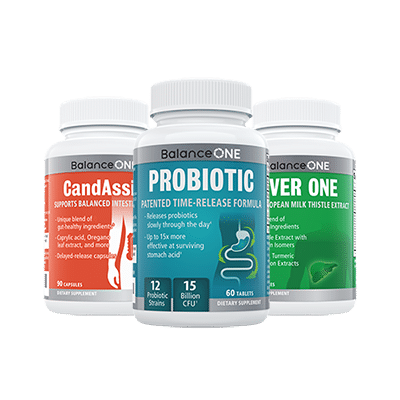 3-Month Candida Elimination Kit
Start Your 3-month Candida Cleanse
This Candida Kit contains all the supplements recommended on the Candida Diet:
- LIVER ONE to process and remove the toxins created by Candida.
- CANDASSIST to inhibit and weaken the Candida colonies in your gut.
- PROBIOTIC to replace the Candida yeast with probiotic bacteria.
Plus... the CANDIDA DIET RECIPE BOOK with 50+ low-sugar recipes
Comments