Pumpkin Seed Butter Energy Bars
These simple no-bake bars are gluten-free, wheat-free, dairy-free, and contain no added sugar. They are made with protein-rich pumpkin seed butter and quinoa to provide a healthy, sustained energy boost. These bars are perfect for an on-the-go breakfast or just as a lightly sweet snack to get you through the afternoon.
Pumpkin Seeds are an excellent source of Omega-3 fatty acids, an important healthy fat. Pumpkin seeds are also known to have anti-fungal, anti-viral and anti-parasitic properties. Omega-3s are a vital component of healthy brain and thyroid function. They also help to combat depression and other symptoms of Candida-related inflammation, such as skin conditions.
This recipe has a long list of healthy ingredients. The coconut milk, ginger, coconut oil, and cinnamon all have antifungal properties. There is lots of fiber and flavor from the coconut and chia seeds, plus a hint of sweetness from stevia.
These Pumpkin Seed Butter Energy Bars are a really filling, satisfying snack. You can make them in bulk and keep a batch in the fridge or freezer for when you get hungry in between meals!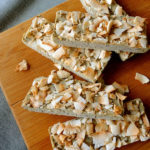 Pumpkin Seed Butter Energy Bars
Ingredients
½

cup

pumpkin seed butter

½

cup

cooked quinoa

1

tsp.

pumpkin pie spice (recipe below)

¼

cup

unsweetened shredded coconut

2

Tbsp.

chia seeds

¼

cup

coconut milk

1

tsp.

alcohol free vanilla

½

tsp.

powdered stevia

2

Tbsp.

coconut oil, melted

¼

cup

coconut flakes
Instructions
Brush the sides and bottom of a loaf pan with a bit of melted coconut oil, then line pan with parchment paper, set aside.

In a small bowl, add coconut milk, alcohol free vanilla and powdered stevia, whisk to combine, set aside.

In the bowl of a food processor, add cooked quinoa, pumpkin seed butter, pumpkin pie spice, unsweetened shredded coconut and chia seeds, process until combined. Add coconut milk mixture, again process until combined. Lastly, add coconut oil and process until just combined.

Press bar dough into prepared loaf pan, sprinkle with toasted coconut flakes, pressing flakes gently into dough.Place bar dough in freezer until set, about hour. Lift dough out of loaf pan with parchment paper, slice into bars. Store bars in a tightly sealed container in refrigerator or freezer.
Recipe Notes
To make your own pumpkin pie spice, put one tablespoon ground cinnamon, 2 teaspoons ground ginger and a half teaspoon ground nutmeg into a small jar with a tight fitting lid, shake well. Save unused portion.
To toast coconut flakes, place them on a baking sheet at 350 degrees F (177 degrees C), for about 5 to 6 minutes or just until flakes begin to color.
Nutritious, tasty snacks like this are what the Candida diet is all about. If you're looking for more ideas, check out our Ultimate Candida Diet program. It includes more than 100 tasty recipes for every meal and every stage of the Candida diet.
Free Guide To Beating Candida
Sign up to our free, 8-part email course today, and learn how to create your own, personalized Candida treatment plan :)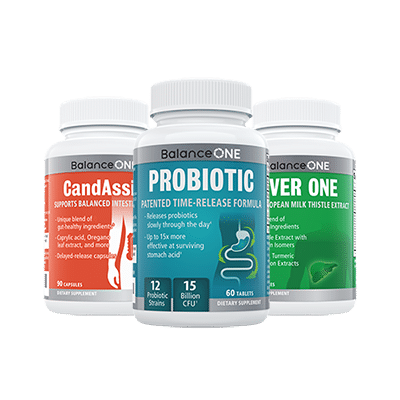 3-Month Candida Elimination Kit
Start Your 3-month Candida Cleanse
This Candida Kit contains all the supplements recommended on the Candida Diet:
- LIVER ONE to process and remove the toxins created by Candida.
- CANDASSIST to inhibit and weaken the Candida colonies in your gut.
- PROBIOTIC to replace the Candida yeast with probiotic bacteria.
Plus... the CANDIDA DIET RECIPE BOOK with 50+ low-sugar recipes
Comments