Is Candida Resistant To Prescription Drugs?
What if Candida albicans started to develop resistance to the drugs that are prescribed for yeast infections? Well, it might just be happening already. In fact, more and more women are reporting that their yeast infections are not responding to regular medical treatment.
New strains of Candida albicans are showing resistance to Fluconazole (otherwise known as Diflucan). That's according to a study published in the 'Obstetrics and Gynecology' journal which described this as an 'emerging problem.' The study, conducted at the Wayne State University, noted a trend of increasing resistance to Fluconazole over an 11 year period.
So if prescription drugs are becoming less effective, what can you do? The good news is that if you suffer from repeated, chronic yeast infections, there are some excellent alternatives.
Try Natural Antifungals instead
Prescription antifungals often come with a nasty set of side effects. This is because fungal cells and human cells are in fact quite similar. They are both eukaryotic, meaning that they have a membrane and a nucleus. Why does this matter? Well, it makes it extremely hard to design a drug that will attack the fungal cells without attacking human cells too. This is why prescription antifungals often have lots of side effects.
The alternative is to use natural antifungals instead. These tend to come with far fewer side effects, and many have proven antifungal properties that are just as powerful as the prescription drugs.
Free Guide To Beating Candida
Sign up to our free, 8-part email course today, and learn how to create your own, personalized Candida treatment plan :)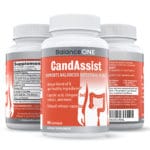 Antifungals like Caprylic Acid, Oregano leaf extract, or Undecylenic Acid are a great place to start. Studies have proven their effectiveness against Candida albicans, and they are easy to find. You can also use a combination antifungal, like our new CandAssist formula that contains these and a total of 7 different antifungals.
For treating vaginal yeast infections, other good options are yogurt or garlic applied topically, or boric acid suppositories. We explain these in greater detail in the book.
Treat The Underlying Condition
These antifungals should certainly help to eliminate a yeast infection, but will they stop it from coming back? Many Candida sufferers experience repeated, chronic yeast infections that seem to return no matter what they do. One antifungal alone will not stop that from happening. In fact, I would recommend taking up to three antifungals at the same time, to prevent the Candida from adapting to the treatment. If you do this then there should be no need to 'rotate' the antifungals as is sometimes suggested.
Getting long term relief from yeast infections also requires a more holistic treatment plan. Rather than just treating the yeast infection, you need to make changes in your diet and lifestyle that will prevent your body from being a breeding ground for Candida.
The Ultimate Candida Diet treatment program is a great place to start. First, begin your treatment with a cleanse to detoxify your colon and liver. Once that is done, move on to a strict diet that excludes starchy vegetables and junk food.  Then, add probiotics and antifungals to your daily supplements. This program will not only eliminate your yeast infections (and prevent them from coming back!), but greatly improve your digestive and general health too.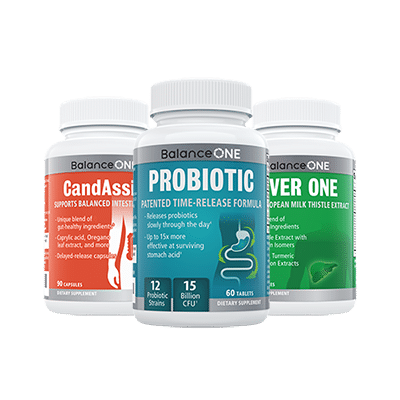 3-Month Candida Elimination Kit
Start Your 3-month Candida Cleanse
This Candida Kit contains all the supplements recommended on the Candida Diet:
- LIVER ONE to process and remove the toxins created by Candida.
- CANDASSIST to inhibit and weaken the Candida colonies in your gut.
- PROBIOTIC to replace the Candida yeast with probiotic bacteria.
Plus... the CANDIDA DIET RECIPE BOOK with 50+ low-sugar recipes
Comments