4 Tips To Get Through Christmas With Candida
It's coming up to that festive time of year, but if you're suffering from Candida you might have some mixed feelings about Christmas Day itself. It's a time for us all to get together and have a great time with our friends and family, but Christmas dinner is usually loaded with refined carbohydrates, added sugars, and all kinds of other foods that can make your Candida worse.
So if you're getting worried about your diet over Christmas, here's some good news. With the right food choices, you can enjoy your meals and have a great time without having to stress too much about Candida. Here are my 4 tips for Candida dieters who want to stay healthy through their Christmas dinner.
Buy Meats With No Sugar Added
Many Christmas dinners feature meats like sausage and bacon, as well as the traditional turkey or goose. Sometimes you even see them combined – cocktail sausages wrapped in bacon! These foods are never going to be great for a gut imbalance like Candida, but if you buy the right meat you can make it much healthier for you.
Many brands of sausage and bacon contain large amounts of added sugar. It usually won't say sugar on the list of ingredients though – it will often be 'evaporated cane juice', dextrose, or high fructose corn syrup. Sometimes the list might include three or four different names for sugar, which can make it a real challenge to eat healthily.
Finding a brand that doesn't contain sugar might not be easy in your supermarket. You might need to make a trip to your local butcher, where the meat will generally be fresher and contain fewer additives.
Free Guide To Beating Candida
Sign up to our free, 8-part email course today, and learn how to create your own, personalized Candida treatment plan :)
Make A Turnip Or Rutabaga Mash
Christmas dinner just wouldn't be the same without a big plate of mashed potatoes, yams, or sweet potato sitting on the table. But that's almost certain to derail your Candida diet, especially if it's prepared with lots of sugar, honey, or maple syrup. Luckily, there is a delicious alternative that you can try instead.
As I've mentioned before, rutabaga (or swede) is a vegetable with strong antifungal properties. Although it is quite high in carbs, these antifungal properties mean that it is unlikely to make your Candida worse. It also has a high fiber content and is a good source of vitamin C and several important minerals.
Making a rutabaga mash couldn't be easier. Just boil the rutabaga for about 45 minutes, then mash them up with salt, probiotic yogurt, and organic butter. Add a little stevia if you want to give them a sweet taste, and you'll find that your relatives will love them!
You can also use turnip for your mash. Although it's not such a good antifungal as rutabaga, many people prefer the taste and they have a similar carbohydrate and fiber content. Both turnip and rutabaga are on my list of anti-Candida, antifungal foods.
Sweeten Your Desserts With Stevia, Xylitol, Or Erythritol
If you're preparing Christmas dinner yourself, you might find it hard to convince your family that desserts are off the menu! Instead of starting a riot in your own living room, keep them happy with some tasty, sugar-free desserts. That way, if you feel tempted to take a few bites you'll know that you won't be feeding your Candida.
Stevia, xylitol, and erythritol are your new best friends when it comes to baking. They can give anything you make a delicious, sweet taste without spiking your blood sugar. You can find them in most health food stores, but be sure to get the 100% pure varieties (not the ones with maltodextrin or dextrose added).
The same goes for drinks. You can try this delicious Candida-safe, low sugar eggnog, and do your best to avoid alcohol as much as possible.
Eat Your Vegetables!
Lastly, here's the most simple tip of all to remember. Whether you're making your own Christmas dinner or eating at someone else's house, remember to eat lots of non-starchy vegetables. Usually there will be side dishes like Brussels sprouts and salads, so try to fill your plate with those before you even look at the mashed potato.
These healthy vegetables are high in fiber to keep your digestive system working properly. And they are also low in net carbs, meaning that they will not feed your Candida.
Confused about meal planning and recipes on your Candida diet? The Ultimate Candida Diet treatment program, which I wrote with Dr. Eric Wood, contains lots more tips to make healthy, filling meals that won't make your Candida worse.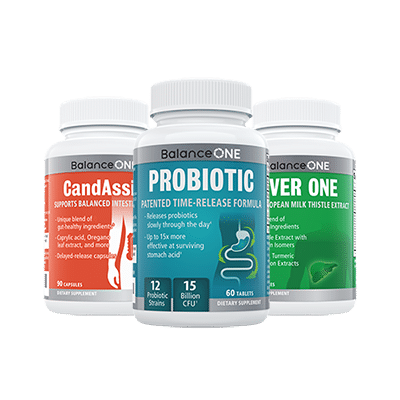 3-Month Candida Elimination Kit
Start Your 3-month Candida Cleanse
This Candida Kit contains all the supplements recommended on the Candida Diet:
- LIVER ONE to process and remove the toxins created by Candida.
- CANDASSIST to inhibit and weaken the Candida colonies in your gut.
- PROBIOTIC to replace the Candida yeast with probiotic bacteria.
Plus... the CANDIDA DIET RECIPE BOOK with 50+ low-sugar recipes
Comments