Walnut Sauce Over Grilled Chicken
Here's a great idea to liven up your grilled chicken. This walnut sauce contains cilantro and garlic, and is seasoned with turmeric, cumin, and fenugreek. Lots of really tasty Central Asian flavors!
You can add this sauce to some grilled chicken breasts for a delicious, flavorful meal. When you're grilling or frying meat, try to use lower temperatures wherever possible. This reduces the amount of advanced glycation end products (AGEs), which have been linked to a number of degenerative diseases and also place undue stress on the digestive and immune systems.
From this recipe, you can see the importance of a well-stocked pantry when you're on the Candida diet. Meal planning and preparation is much simpler when you have ingredients like chicken broth, walnuts, apple cider vinegar, and of course all the herbs and spices ready to pick up and use.
Walnut Sauce Over Grilled Chicken
Ingredients
8

oz.

boneless, skinless chicken breast

¾

cup

walnut pieces

1

large clove garlic

¼

tsp.

red pepper flakes

4

sprigs cilantro

¼

tsp.

salt

1 ¼

cups

chicken stock

⅛

tsp.

saffron

¼

tsp.

paprika

¼

tsp.

ground coriander

¼

tsp.

ground fenugreek

1

Tbsp.

raw apple cider vinegar
Instructions
In the bowl of a food processor, add walnut pieces, garlic, red pepper flakes and salt and process until mixture is coarsely ground, set aside.

Heat chicken broth in a medium saucepan over medium heat. Add walnut mixture, saffron, paprika, ground coriander, ground fenugreek and bring to a simmer. Reduce heat to medium low and continue to simmer sauce for 5 minutes. Remove from heat, stir in raw apple cider vinegar.

In a medium skillet, heat some olive or coconut oil over a medium high heat. Add the chicken and cook until nicely browned on all sides, about 7 to 10 minutes.

Slice up the chicken and drizzle with the walnut sauce. Refrigerate any remaining sauce in a covered container.
My Ultimate Candida Diet program contains more than 100 tasty recipes for every meal and every stage of the Candida diet. They are gluten-free, sugar-free, and absolutely delicious! Dr Wood and I have also included lots of valuable advice on how to beat Candida, and which foods to eat and avoid.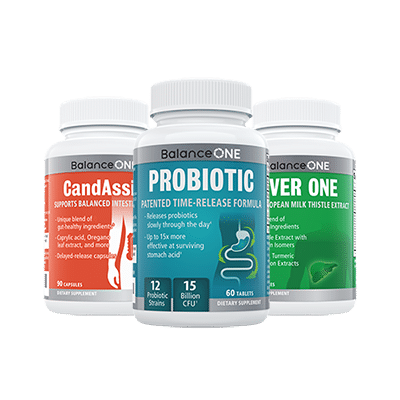 3-Month Candida Elimination Kit
Start Your 3-month Candida Cleanse
This Candida Kit contains all the supplements recommended on the Candida Diet:
- LIVER ONE to process and remove the toxins created by Candida.
- CANDASSIST to inhibit and weaken the Candida colonies in your gut.
- PROBIOTIC to replace the Candida yeast with probiotic bacteria.
Plus... the CANDIDA DIET RECIPE BOOK with 50+ low-sugar recipes