Many of your favorite dips and snack recipes probably contain lots of additives, sugars, and other ingredients that could make your Candida worse. This is especially true of the sugar-filled and gluten-laden dips that you might have been buying in your local supermarket.
Luckily, there are some delicious, healthy dips that you can make at home. Guacamole is one good alternative, and here is another. Tzatziki is a simple, refreshing Greek dip that tastes amazing, and only takes a few minutes to throw together.
You can serve this tzatziki with some healthy quinoa crackers or cauliflower rounds. Alternatively, drizzle it on top of a healthy protein like some grilled wild salmon or lamb kebabs. Bring a taste of the Mediterranean into your home!
Tzatziki Dip
Ingredients
1

cup

plain yogurt

½

cucumber, peeled and diced

1

clove

of garlic, minced

1

tsp.

Apple Cider Vinegar

1

tsp.

fresh dill, chopped

1

Tbsp.

olive oil

Salt and pepper to taste
Instructions
Add everything to a bowl and mix thoroughly.

Refrigerate for 1 hour for the best flavor.

Serve with quinoa crackers.
Nutritious, tasty snacks like this are what the Candida diet is all about. If you're looking for more ideas, check out our Ultimate Candida Diet program. It includes more than 100 tasty recipes for every meal and every stage of the Candida diet.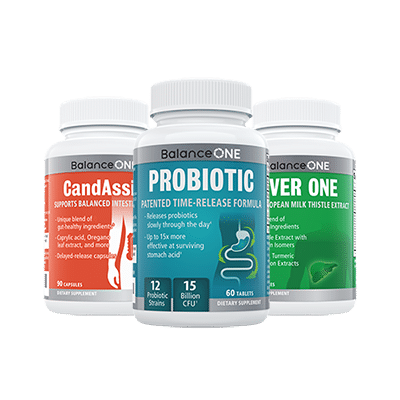 3-Month Candida Elimination Kit
Start Your 3-month Candida Cleanse
This Candida Kit contains all the supplements recommended on the Candida Diet:
- LIVER ONE to process and remove the toxins created by Candida.
- CANDASSIST to inhibit and weaken the Candida colonies in your gut.
- PROBIOTIC to replace the Candida yeast with probiotic bacteria.
Plus... the CANDIDA DIET RECIPE BOOK with 50+ low-sugar recipes
Comments