Quinoa is a pseudo-cereal, not a real grain. It tends to cause much less irritation to the gut than glutenous grains like wheat and rye, which can contribute to issues like Leaky Gut Syndrome.
Quinoa is a complete source of protein, easy to digest, and a very useful ingredient on your Candida diet. You can use it whenever you would have used rice, and you can also incorporate it into your baking. It's a staple ingredient on the Candida diet that should always be in your refrigerator.
Many meatloaf recipes call for milk, bread, sugar and even ketchup – all loaded with refined carbohydrates, added sugars, and other ingredients from the foods to avoid list.
This savory meatloaf recipe contains none of those ingredients, but still has lots of flavor thanks to the thyme and rosemary. The quinoa makes it extra filling, satisfying, and of course very nutritious!
Quinoa Meatloaf
Ingredients
1

lb.

minced beef

2

eggs

¼

cup

uncooked quinoa

1

medium onion

3

garlic cloves

2

chilies

1

tsp.

coconut oil or olive oil

1

tsp.

thyme

1

tsp.

rosemary

¼

tsp.

black pepper

1

tsp.

salt
Instructions
Cook quinoa as directed.

Preheat oven to 350 F.

Chop the onion finely in your food processor.

Now add the cooked quinoa and all other ingredients to a large bowl and mix together.

Grease a loaf tray with coconut or olive oil, then add the mixture and bake for 1 hour.
Nutritious, tasty meals like this are what the Candida diet is all about. If you're looking for more ideas, check out our Ultimate Candida Diet program. It includes more than 100 tasty recipes for every meal and every stage of the Candida diet.
Free Guide To Beating Candida
Sign up to our free, 8-part email course today, and learn how to create your own, personalized Candida treatment plan :)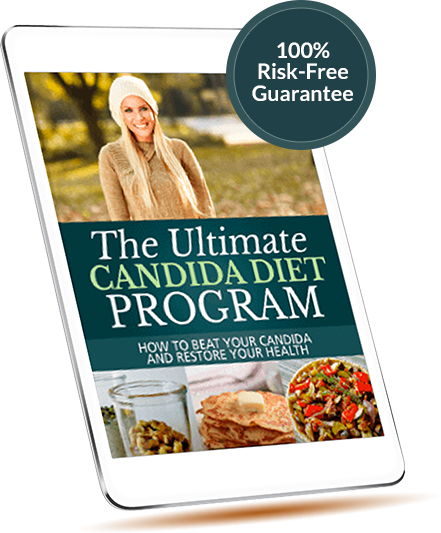 Beat your candida in 60 days
with this detailed 5-step program
If you're looking for a more comprehensive Candida treatment plan, check out the Ultimate Candida Diet program, written by Lisa Richards and Dr Eric Wood. This plan is based on the latest research into Candida Related Complex, and contains everything you need to know to beat your Candida overgrowth.
Comments