Quinoa is a pseudo-cereal, not a real grain. It tends to cause much less irritation to the gut than glutenous grains like wheat and rye, which can contribute to issues like Leaky Gut Syndrome.
Quinoa is a complete source of protein, easy to digest, and a very useful ingredient on your Candida diet. You can use it whenever you would have used rice, and you can also incorporate it into your baking. It's a staple ingredient on the Candida diet that should always be in your pantry.
Many meatloaf recipes call for milk, bread, sugar and even ketchup – all loaded with refined carbohydrates, added sugars, and other ingredients from the foods to avoid list.
This savory meatloaf recipe contains none of those ingredients, but still has lots of flavor thanks to the thyme and other herbs. The quinoa makes it extra filling, satisfying, and of course very nutritious!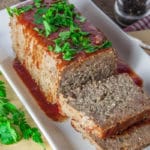 Quinoa Meatloaf
Ingredients
1/3

cup

quinoa

1

Tbsp.

olive oil

1

brown onion (finely chopped)

2

garlic cloves

1

lb

ground beef

2

eggs

½

tsp.

thyme

½

tsp.

oregano

½

tsp.

chilli powder

Salt and pepper to taste

1 14

oz.

jar chopped tomatoes

½

tsp.

dried basil

½

tsp.

dried oregano
Instructions
Cook the quinoa in boiling water according to the packet's instructions. Put to one side.

In a medium pan heat the oil over a medium heat and cook the onion until soft and translucent. About 3-4 minutes.

Stir in the garlic and cook for another 1-2 minutes until soft.

Pre heat the oven to 180C.

In a large bowl mix together half the onion, garlic, mince, eggs, cooked qunioa and herbs, as well as salt and pepper.

Grease a 1lb loaf tin or line with baking paper.

Press the mince mixture into the tin and bake uncovered for 40-45 minutes until cooked through. If the meat begins to brown to quickly on top, cover with a little foil.

Whilst the meatloaf is cooking, in a large pan simmer to tomatoes with the other half of the onion, oregano and basil for 15 minutes, then blend until smooth.

Once the meatloaf has cooked, leave it to rest in the tin for 5 minutes before turning out onto a serving plate. Re heat the sauce, pour over the meatloaf and top with freshly chopped parsley.
Nutritious, tasty meals like this are what the Candida diet is all about. If you're looking for more ideas, check out our Ultimate Candida Diet program. It includes more than 100 tasty recipes for every meal and every stage of the Candida diet.
Free Guide To Beating Candida
Sign up to our free, 8-part email course today, and learn how to create your own, personalized Candida treatment plan :)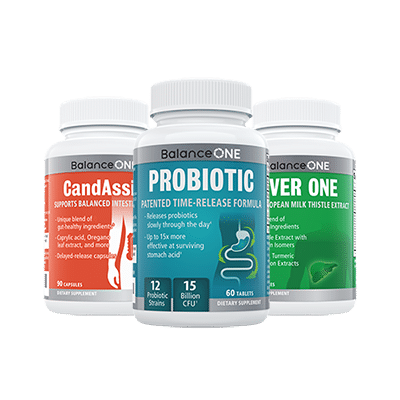 3-Month Candida Elimination Kit
Start Your 3-month Candida Cleanse
This Candida Kit contains all the supplements recommended on the Candida Diet:
- LIVER ONE to process and remove the toxins created by Candida.
- CANDASSIST to inhibit and weaken the Candida colonies in your gut.
- PROBIOTIC to replace the Candida yeast with probiotic bacteria.
Plus... the CANDIDA DIET RECIPE BOOK with 50+ low-sugar recipes
Comments