Mozzarella And Tomato Salad
This is a really simple salad that's perfect for summer evenings or as a quick and easy side dish for dinner.
The combination of tomatoes and cheese mean that this is a recipe better suited for later on in your Candida diet (at least not the initial stages). Or you can use it as a side dish and pair it with some healthy protein to balance out the meal.
Why do we use goat's milk mozzarella for this recipe? Goat's milk is easy to digest, has lower lactose levels than regular cheese, and contains caprylic acid (an antifungal which can help to beat your Candida).
Introducing antifungal foods and probiotic foods into your diet is a healthy, tasty way to restore optimal gut health and beat gut-related conditions like Candida.
Mozzarella And Tomato Salad
Ingredients
10

cherry tomatoes

10

pieces

goat mozzarella

1

Tbsp.

olive oil

Fresh basil leaves
Instructions
Halve the cherry tomatoes and mix with the mozzarella and basil leaves.

Drizzle with olive oil and season with salt and pepper.
Healthy meals like this are an excellent option for a light snack on the Candida diet. Our Ultimate Candida Diet program is packed full of gluten-free, sugar-free recipes like this. It contains more than 100 recipes in total, and they're all perfect for the Candida diet. Find out more here.
Free Guide To Beating Candida
Sign up to our free, 8-part email course today, and learn how to create your own, personalized Candida treatment plan :)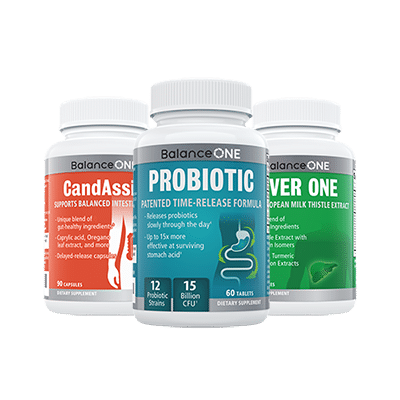 3-Month Candida Elimination Kit
Start Your 3-month Candida Cleanse
This Candida Kit contains all the supplements recommended on the Candida Diet:
- LIVER ONE to process and remove the toxins created by Candida.
- CANDASSIST to inhibit and weaken the Candida colonies in your gut.
- PROBIOTIC to replace the Candida yeast with probiotic bacteria.
Plus... the CANDIDA DIET RECIPE BOOK with 50+ low-sugar recipes
Comments