This is a simple snack that you can make as an appetizer or serve to guests. Eggs are a great way to create satisfying meals while you are on a Candida diet, particularly in the early stages.
During your cleanse at the beginning of the Candida treatment plan, eggs are a valuable source of nutrients and a great way to create satisfying meals. In fact, eggs are easy to digest and one of the best sources of micronutrients and macronutrients that you can find anywhere.
This recipe also contains a healthy serving of probiotic yogurt. Make sure you choose a plain yogurt with active cultures (or make your own yogurt) and it will help to repopulate your gut and restore balance to your digestive system. Probiotic foods like yogurt are a crucially important part of the dietary changes that you should be making as you adjust to a Candida-safe diet and a healthy, sustainable lifestyle.
If you're struggling to make it from one meal to the next without snacking, or if you really miss your old go-to snack choices, don't forget to check out the rest of our nutritious snack recipes. With a little creativity and some fresh, tasty ingredients, you will never be short of a delicious snack. And the best part is that they are much better for your overall health than store-bought snacks like chocolate or chips and salsa.
Deviled Eggs
Ingredients
4

large eggs

3

Tbsp.

plain Greek yogurt

1

Tbsp.

fresh squeezed lemon juice

1/2

tsp.

dry mustard

1/2

tsp.

tarragon

Paprika

Salt & pepper to taste
Instructions
Boil the eggs, then take from stove and set aside to cool. Peel shells from eggs, then cut eggs in half.

Take yolk out of the eggs and mix in a small bowl with the yogurt, lemon juice, mustard powder, tarragon, salt, and pepper.

Fill the hollowed-out egg whites with the yolk mixture, and sprinkle a small amount of paprika powder over the top.

Chill and serve.
Looking for more gluten-free, sugar-free recipes? My Ultimate Candida Diet program contains more than 50 delicious recipes, plus lots of valuable advice on which foods to eat and avoid. Find out more here.
Free Guide To Beating Candida
Sign up to our free, 8-part email course today, and learn how to create your own, personalized Candida treatment plan :)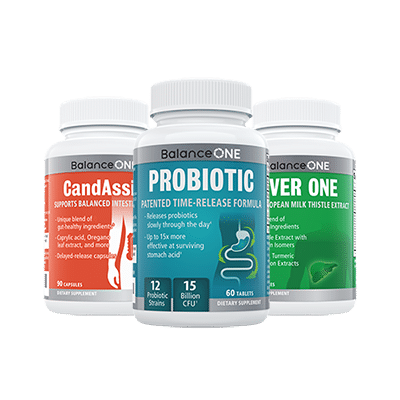 3-Month Candida Elimination Kit
Start Your 3-month Candida Cleanse
This Candida Kit contains all the supplements recommended on the Candida Diet:
- LIVER ONE to process and remove the toxins created by Candida.
- CANDASSIST to inhibit and weaken the Candida colonies in your gut.
- PROBIOTIC to replace the Candida yeast with probiotic bacteria.
Plus... the CANDIDA DIET RECIPE BOOK with 50+ low-sugar recipes
Comments