These chicken burgers are packed full of nutrients and don't contain any foods that will aggravate your Candida.
They're not your average chicken burgers – they use coconut oil, cilantro, and coconut aminos to provide lots and lots of flavor. They only take a few minutes to prepare so they are perfect for a quick weekday dinner.
There are a few antifungal ingredients in this recipe too – the garlic, coconut oil, and spring onion, for example. Including antifungal foods in your diet can help to rebalance your gut flora and prevent fungal infections like Candida overgrowth from taking over your gut.
Coconut aminos is a healthier alternative to soy sauce that contains much higher levels of amino acids and other nutrients. In this recipe, the coconut aminos really help to bring out the other flavors. Consider eating these burgers with some gluten-free buns and no-sugar coleslaw. Enjoy!
Chicken Zucchini Burgers
Ingredients
1

lb.

chicken breasts

1

large zucchini (diced)

1

garlic clove (crushed)

2

spring onions (finely chopped)

3

Tbsp.

ground almonds

1

tsp.

smoked paprika

2

tsp.

coconut aminos

Large handful fresh parsley

Salt and pepper to taste

1

Tbsp.

coconut oil
Instructions
Place all of the ingredients apart from the oil into a food processor.

Process until smooth and holding together.

Using oiled hands (to avoid sticking) form into 4 patties.

Heat the oil in a large non stick skillet over a medium heat.

Cook the patties, 2 at a time in the pan, for around 3-4 minutes on each side until golden brown and cooked through.
My Ultimate Candida Diet program includes more than 100 tasty recipes for every meal and every stage of the Candida diet. They are gluten-free, sugar-free, and absolutely delicious! Dr Wood and I have also included lots of valuable advice on how to beat Candida, and which foods to eat and avoid.
Free Guide To Beating Candida
Sign up to our free, 8-part email course today, and learn how to create your own, personalized Candida treatment plan :)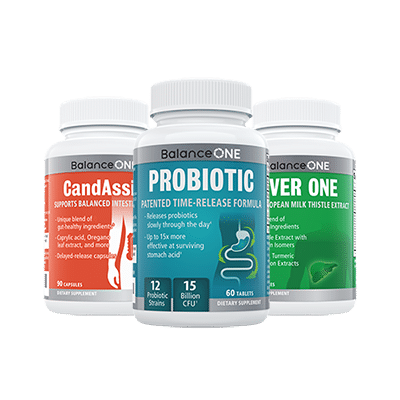 3-Month Candida Elimination Kit
Start Your 3-month Candida Cleanse
This Candida Kit contains all the supplements recommended on the Candida Diet:
- LIVER ONE to process and remove the toxins created by Candida.
- CANDASSIST to inhibit and weaken the Candida colonies in your gut.
- PROBIOTIC to replace the Candida yeast with probiotic bacteria.
Plus... the CANDIDA DIET RECIPE BOOK with 50+ low-sugar recipes
Comments