One thing that I make sure to do each year, when the salmon run comes around, is to buy a batch of fresh salmon, cut them up, and store them in my freezer. I store each piece of salmon in a freezer bag covered with water, and when I thaw them they taste just as good as if they'd been caught that morning.
Wild salmon has the least toxins of all the larger fish, and that's why it featured on our foods to eat list. There are many other health benefits to eating high quality fish like this, not least from the omega-3 fatty acids that they contain.
This recipe also has a few other foods with antifungal and probiotic properties, which will all help to maintain a healthy balance in your gut and prevent pathogens like Candida from getting out of control.
There are a million ways to eat salmon, but this recipe is one of my favorites. What could be better than broiled, wild-caught salmon, mixed with cauliflower, fennel, and shallots, served in a tasty bite-sized snack. Enjoy!
Cauliflower Salmon Bites
Ingredients
1

Tbsp.

oil, such as olive or coconut

¼

cup

finely chopped fennel bulb

¼

cup

finely chopped shallot

½

tsp.

salt

¼

tsp.

pepper

2

cups

roasted cauliflower, pureed

½

cup

broiled salmon, flaked

1

Tbsp.

finely minced fennel fronds

A pinch of freshly grated nutmeg

2

eggs, lightly beaten

Greek style yogurt

Fennel fronds as a garnish
Instructions
Preheat oven to 350 degrees F (177 degrees C). Brush a mini muffin pan with oil, such as olive or coconut, set aside.

Heat 1 tablespoon oil in a small skillet over medium heat. Add chopped fennel bulb and shallot, season with salt and pepper and sauté 2 to 3 minutes, set aside.

In a large bowl, add cauliflower puree, salmon flakes, fennel and shallot saute, minced fennel fronds, nutmeg and eggs, stir to combine. Spoon rounded tablespoons of mixture into prepared muffin pan.

Bake bites for 20 minutes or until golden.

Cool, and serve with a dollop of Greek style yogurt and fennel frond.
Healthy meals like this are an excellent option for a light snack on the Candida diet. Our Ultimate Candida Diet program is packed full of gluten-free, sugar-free recipes like this. It contains more than 100 recipes in total, and they're all perfect for the Candida diet. Find out more here.
Free Guide To Beating Candida
Sign up to our free, 8-part email course today, and learn how to create your own, personalized Candida treatment plan :)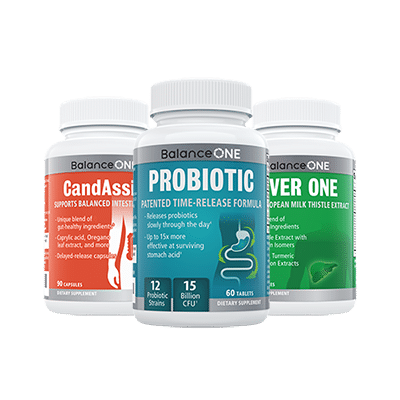 3-Month Candida Elimination Kit
Start Your 3-month Candida Cleanse
This Candida Kit contains all the supplements recommended on the Candida Diet:
- LIVER ONE to process and remove the toxins created by Candida.
- CANDASSIST to inhibit and weaken the Candida colonies in your gut.
- PROBIOTIC to replace the Candida yeast with probiotic bacteria.
Plus... the CANDIDA DIET RECIPE BOOK with 50+ low-sugar recipes
Comments