Caraway Seed Hamburger Buns
Looking for a healthier, gluten-free alternative to your regular hamburger buns? These caraway seed buns are made using a combination of almond flour, buckwheat flour, and flaxseed meal. You'll find that they have a firmer texture than regular hamburger buns containing gluten.
In the Candida recipes on this site we only use non-glutenous pseudo-grains, rather than wheat and rye that can irritate the intestinal lining. There is more and more evidence to show that gluten can negatively impact gut health in all of us, not just those who are Celiac. Modern grains contain much more gluten than their predecessors and our digestive systems are simply not built to handle them.
For a delicious summer snack, serve these buns with some thinly sliced grilled steak and a coleslaw made with homemade mayonnaise, apple cider vinegar, plus a little stevia. Enjoy!
Note: If you don't have pastry rings, you can use tuna or pineapple cans (labels removed) that have been washed, dried and both top and bottom lids removed.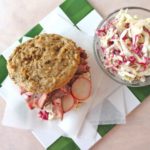 Caraway Seed Hamburger Buns
Ingredients
3

egg whites

3

egg yolks

3

Tbsp.

olive oil

1

cup

almond flour

¼

cup

buckwheat flour

¼

cup

dark brown flaxseed meal

1

tsp.

caraway seeds

½

tsp.

salt
Instructions
Preheat oven to 350 degrees F (175 degrees C). Brush three pastry rings with olive oil, place them on a baking sheet lined with parchment paper and set aside.

In a small bowl, beat egg whites until soft peaks form, set aside. In another small bowl, whisk together egg yolks and olive oil, set aside.

In a medium bowl, combine almond flour, buckwheat flour, dark flaxseed meal, caraway seeds and salt. Stir egg yolk mixture and egg whites into flour mixture until just combined, a few small lumps are fine.

Pour batter into the prepared pastry rings and sprinkle tops with caraway seeds. Bake 15 to 18 minutes or until bun is firm when touched. Cool buns on baking sheet to room temperature. To remove buns from pastry rings, run a sharp knife along the inside of rings.

To serve, slice buns in half with a serrated knife.

Buns are best if eaten within a day or two, but will keep in an airtight container on the counter for up to a week. Buns can also be frozen.
Did you realize that you could eat hamburger buns on the Candida diet? My Ultimate Candida Diet program contains more than 100 tasty recipes just like this, plus lots of valuable advice on which foods to eat and avoid. Find out more here.
Free Guide To Beating Candida
Sign up to our free, 8-part email course today, and learn how to create your own, personalized Candida treatment plan :)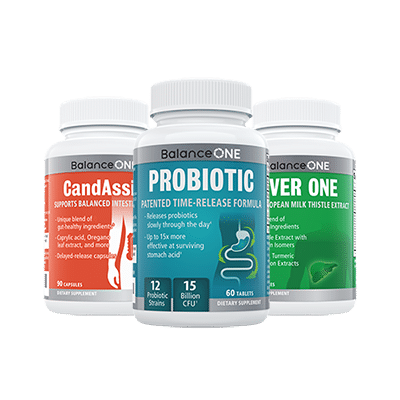 3-Month Candida Elimination Kit
Start Your 3-month Candida Cleanse
This Candida Kit contains all the supplements recommended on the Candida Diet:
- LIVER ONE to process and remove the toxins created by Candida.
- CANDASSIST to inhibit and weaken the Candida colonies in your gut.
- PROBIOTIC to replace the Candida yeast with probiotic bacteria.
Plus... the CANDIDA DIET RECIPE BOOK with 50+ low-sugar recipes
Comments