This hearty stew is full of flavor, but it doesn't contain any unsafe ingredients like sugar or gluten that might derail your recovery from Candida. It's really nutritious and perfect for a filling, satisfying evening meal.
Herbs and spices are really important when you're preparing meals for a Candida diet. This recipe includes garlic, cinnamon, parsley, cayenne pepper, and cumin. All herbs and spices are OK on the Candida diet (although those with leaky gut or IBS might want to cut back on the chilies), so feel free to experiment.
This recipe is full of healthy proteins and fats, but low in carbohydrates. It will give you lots of long-lasting energy without spiking your blood sugar.
You could also make a recipe like this in your crock pot or slow cooker. Slow cooking brings all the flavors out from your proteins and makes them even easier to digest. It also makes for a very easy-to-prepare dinner!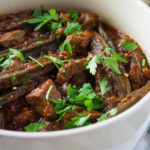 Beef and Okra Stew
Ingredients
1

Tbsp.

olive or coconut oil

1

lb.

diced beef

1

large onion (finely chopped)

2

cloves

garlic (crushed)

1

tsp.

cumin

½

tsp.

cayenne pepper

¼

tsp.

cinnamon

1

cup

chopped fresh tomatoes

2-3

cups

chicken stock

1

cup

fresh okra

Salt and pepper to taste

Fresh chopped parsley to top
Instructions
Heat half oil over a medium heat in a large saucepan.

Brown the beef on all sides then remove from the pan and set to one side.

Add the remaining oil and cook the onions over a medium to low heat for 3-4 minutes until softened.

Stir in the garlic and spices and cook for a further 1-2 minutes, constantly stirring.

Stir in the tomatoes and 2 cups of the stock.

Add the beef. Cover and leave to simmer for 20 minutes until the beef is tender and falls apart to a fork. During this time stir occasionally and add more stock if necessary.

Uncover and add in the okra.

Cook for 15 minutes or until the okra is cooked through and the liquid has thickened.

Season with salt and pepper to taste.

Serve topped with fresh chopped parsley.
Looking for more gluten-free, sugar-free recipes? My Ultimate Candida Diet program contains more than 100 delicious recipes, plus lots of valuable advice on which foods to eat and avoid. Find out more here.
Free Guide To Beating Candida
Sign up to our free, 8-part email course today, and learn how to create your own, personalized Candida treatment plan :)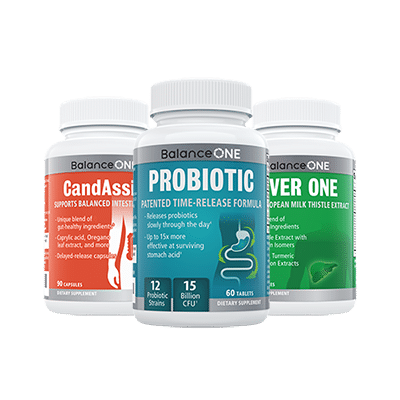 3-Month Candida Elimination Kit
Start Your 3-month Candida Cleanse
This Candida Kit contains all the supplements recommended on the Candida Diet:
- LIVER ONE to process and remove the toxins created by Candida.
- CANDASSIST to inhibit and weaken the Candida colonies in your gut.
- PROBIOTIC to replace the Candida yeast with probiotic bacteria.
Plus... the CANDIDA DIET RECIPE BOOK with 50+ low-sugar recipes
Comments