October Giveaway: $150 Of Candida Products
Some of you may have seen our recently launched Facebook page. If not, check it out here: www.facebook.com/TheCandidaDiet. If you want to get my latest posts, simply 'Like' the Facebook page and you will automatically be entered into our draw!
To celebrate the launch of our Facebook page, we're doing a special promotion this month. In fact, we're giving away $150 of vouchers for you to use at the Candida Store! You can purchase probiotics, antifungals, detox supplements or whatever you need to complete your Candida treatment. There are also some delicious Candida Diet food items in the store, like coconut flour, stevia and even a kefir starter kit.
How do you enter? It's simple. Just go to our Facebook page and 'Like' it. That's all you need to do! Here is the link:
Facebook.com/TheCandidaDiet
Each Facebook Like gives you one entry into the draw. On October 21st I will randomly select three readers and send them each a $50 voucher code to use in the Candida Store. I will also announce the winners on our Facebook page, but if you would rather remain anonymous that's OK too.
Good luck to everyone!
Lisa Richards
Free Guide To Beating Candida
Sign up to our free, 8-part email course today, and learn how to create your own, personalized Candida treatment plan :)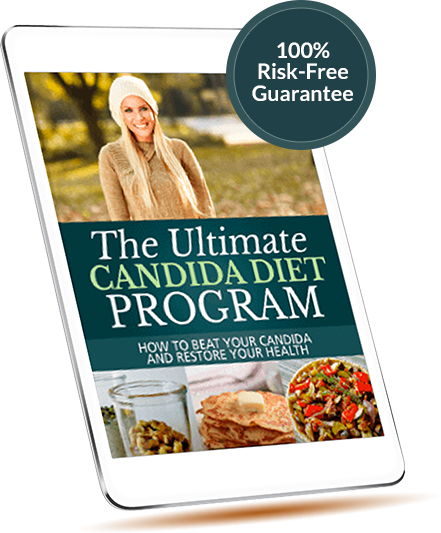 Beat your candida in 60 days
with this detailed 5-step program
If you're looking for a more comprehensive Candida treatment plan, check out the Ultimate Candida Diet program, written by Lisa Richards and Dr Eric Wood. This plan is based on the latest research into Candida Related Complex, and contains everything you need to know to beat your Candida overgrowth.