Restaurants and the Candida Diet: 30 Helpful Tips
If you love food (and who doesn't?) then dining out every now and then is simply a part of life. It's a good way to take time out from the kitchen and experience different cuisines or food types.
And if you're trying to deal with Candida overgrowth, you're no less deserving of a nice dinner at a restaurant. It's just a matter of knowing what you can and can't eat.
We've put together some handy tips for how to survive eating out in restaurants while sticking to your Candida Diet. Bon appetit 🙂
Be Prepared
Don't try to 'wing it'. Find out the name of the restaurant you're going to and look up the restaurant online. Most have photos of their meals or an online menu.
If all else fails, contact the restaurant and ask what the options are. All restaurants these days know that their clientele have different dietary needs – so it won't surprise them.
If you're the one choosing the restaurant, avoid fast-food joints! These are not only most likely to have only fried/sugary foods, but they're probably not going to be interested in any special dietary requests.
Eat a small, healthy snack beforehand. That way you won't be ravenous by the time you get to the restaurant and end up ordering the first thing you see.
Know What To Choose
Although the Candida Diet can sometimes seem restrictive, there are actually LOTS of foods that you can eat. Vegetables and protein should be at the very top of your list – and there are infinite examples of those!
Consider how the food is prepared. Your best bet is to go for foods that are raw, steamed, baked, or grilled. These contain the least amount of saturated fats and the most nutrients. Raw foods are especially desirable as they contain the live enzymes that help digestion.
Vegetables that taste great grilled include asparagus, broccoli, carrots, cauliflower, tomatoes… the list goes on!
Many restaurants are only too happy to 'create' a salad or vegetable dish for you. Simply ask what vegetables are available and whether they can put this with that.
If your meal needs extra flavor, watch out for sauces and dressings: they're likely high in refined sugar. Instead, try additions like tahini, creamy avocado dressings, mustard, lemon juice, olive oil, or pepper.
Ask if your chosen meal comes with condiments – and then ask if they can be put on the side.
BYO (Condiments!)
Why not bring along a few 'extras' to flavor up an otherwise bland meal? It'll save the worry of eating something made with a dressing from a restaurant kitchen, which could throw your whole diet out of shape.
Some great options for discreet, healthy add-ons include some premixed salad dressing, fermented vegetables (in a jar, of course!) or a small bottle of liquid aminos.
A small packet of raw seeds can also be discreetly added to a meal. Try raw hemp seeds, sprouted sunflower or pumpkin seeds. Adding these to a salad or vegetables will boost the protein content of your meal – without risking sugary marinades!
What To Avoid
Fried foods (yes, that includes tempura!)
Some marinated meats or vegetables (it depends on the marinade)
Desserts (sorry!)
Any meals that contain croutons, dressings, sauces or anything unidentifiable.
Soft drinks or alcohol. Be careful with fruit juices as many are reconstituted or contain a lot of added sugar. Fresh-squeezed or raw vegetable juices are your best bet.
Potatoes, chips, rice, noodles, breads.
What to Eat
Bring your Candida Safe Foods list with you. That way, you don't have to rely on your memory!
Stick to simple, whole foods with the minimum of additives.
Proteins: Grilled chicken, salmon, other wild fish, turkey, lean beef, lamb, pork.
Vegetables: Stick to green, leafy or other brightly-colored veg that are low in starches.
Fruits: Small amounts of low-sugar fruits like berries are generally OK, but try to limit yourself to small servings. Check whether the fruit has been drizzled with syrup or any other sweetener.
Tea, mineral water or 'pure' vegetable juices (no added sugars) are fine.
Other Tips
Choose a well-reviewed, high-quality restaurant. They are more likely to cater for 'special' dietary requests and answer your questions about the menu.
Italian restaurants are often a good choice. Just beware of pizzas and pasta!
Note that many Asian restaurants use sweetened sauces with their dishes.
Explain to your dining companions before you meet at the restaurant that you're on a special diet. Chances are they'll have their own dietary requirements too!
Don't be afraid to ask. After all, it's your health at stake.
If you're particularly worried about the situation, call ahead and ask to arrange a specific meal. You could even forward them the Candida Safe Foods list to see if they can 'create' a special meal for you in advance.
Don't Let Candida Stop You From Dining Out
Sticking to your diet in a public setting like a restaurant may seem a challenge – but it can be easily managed if you're prepared. All it takes is some planning and a positive attitude!
Free Guide To Beating Candida
Sign up to our free, 8-part email course today, and learn how to create your own, personalized Candida treatment plan :)
With an ever-increasing number of people who have food allergies today, many restaurants are more than capable of dealing with special dietary requests.
And don't worry about your dining companions: they might actually learn something from you!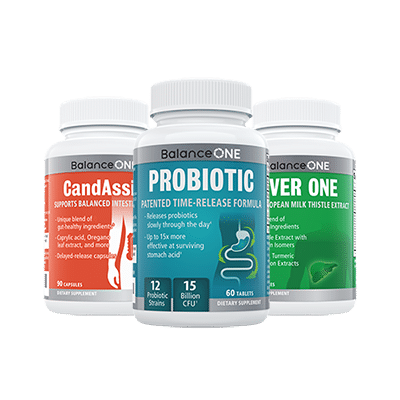 3-Month Candida Elimination Kit
Start Your 3-month Candida Cleanse
This Candida Kit contains all the supplements recommended on the Candida Diet:
- LIVER ONE to process and remove the toxins created by Candida.
- CANDASSIST to inhibit and weaken the Candida colonies in your gut.
- PROBIOTIC to replace the Candida yeast with probiotic bacteria.
Plus... the CANDIDA DIET RECIPE BOOK with 50+ low-sugar recipes
Comments