Tarragon Chicken with Leeks
Leeks are related to garlic, onions, shallots and scallions, but have a more delicate and sweet flavor, adding a subtle touch to recipes without overpowering the other flavors in your dish. When cooked the right way, they make a tasty accompaniment to lots of meat and fish dishes.
Leeks are also a good source of both vitamins A and K and, because they also possess antifungal properties, a particularly helpful option for your healthy Candida diet. If you're not particularly keen on the flavor of leeks, all you need to do is mix them with the right herbs and spices. Before you know, you'll be eagerly waiting for the season to arrive 🙂
In this recipe, tender braised leeks are served simply with chicken and topped with a rich, creamy sauce of coconut milk and a garnish of tarragon. Quick to prepare, this dish is easy enough for a simple weeknight dinner or elegant enough for guests.
Don't forget to check out our Candida program for lots more recipes. It contains more than 100 easy-to-prepare, tasty meals that you can eat on your Candida diet.
Tarragon Chicken and Leeks
Ingredients
1

4 oz.

boneless, skinless chicken breast

1/2

teaspoon

dried tarragon

salt and pepper

2

Tbsp.

oil, such as coconut or olive, divided

1

leek

1/2

cup

water or chicken broth

1/4

cup

canned unsweetened coconut milk

Salt and pepper to taste

Fresh tarragon for a garnish
Instructions
Place chicken breast between two sheets of plastic wrap or wax paper and pound with a meat mallet to about a 1/2 inch thickness. Season both sides of breast with dried tarragon, salt and pepper, set aside.

In a large skillet over medium high heat, add a tablespoon of oil, such as olive or coconut. Sauté chicken breast until lightly browned on both sides and juices run clear, about 2 minutes per side. Transfer chicken breast to a plate, cover loosely with foil.

Trim away dark green leaves and root end of leek. Split leek in half lengthwise and rinse under running water, separating layers, to wash away any dirt.

In the same skillet over medium heat, add remaining tablespoon of oil. Place leek halves cut side down in skillet and sauté for 5 minutes. Add water or chicken broth to skillet, cover and cook until leeks are tender and nicely caramelized, about 15 minutes. Transfer leeks to platter with chicken breast.

Add unsweetened coconut milk to skillet, scraping brown bits from bottom of pan with a wooden spoon. Simmer until sauce has heated through, about 2 minutes, then season with salt and pepper to taste. Pour sauce over chicken breast and leek halves. Garnish dish with fresh tarragon, serve immediately.
Recipe Notes
If you don't have a meat mallet, you can use the flat bottom of a small skillet or saucepan to pound the chicken breast.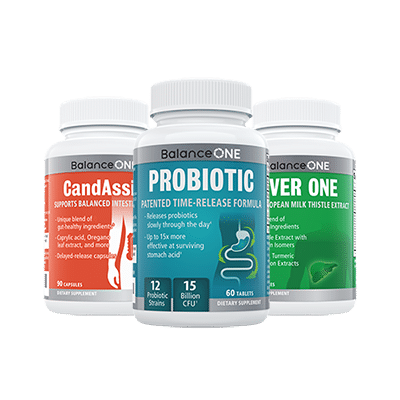 3-Month Candida Elimination Kit
Start Your 3-month Candida Cleanse
This Candida Kit contains all the supplements recommended on the Candida Diet:
- LIVER ONE to process and remove the toxins created by Candida.
- CANDASSIST to inhibit and weaken the Candida colonies in your gut.
- PROBIOTIC to replace the Candida yeast with probiotic bacteria.
Plus... the CANDIDA DIET RECIPE BOOK with 50+ low-sugar recipes
Comments