Soufflé is a versatile dish that you can eat for breakfast, lunch, or dinner, and its also incredibly easy to make! This Southwestern soufflé has a little bit of spice in it, so might want to cook it down by pairing it with some plain Greek yogurt.
Feel free to change the ingredients however you like, you really can't go wrong! Soufflés are a wonderful way to use up leftovers or surplus ingredients from other meals. You could very easily adapt this to add some flavors of Mexico, the Caribbean, or any other cuisine of your choosing.
One of the most appealing things about soufflés is that they can be eaten at any time of day. This Southwestern soufflé could be served at breakfast, lunch, or dinner. Whichever meal you choose to serve it, it will give your body a huge, protein-fueled energy boost that will last throughout the day.
Naturally low in carbohydrates, but with lots of healthy fats and proteins, this is a wonderful dish to include in your Candida diet. Try it, and let us know how it goes 🙂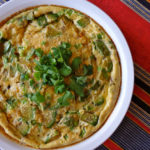 Southwestern Souffle
Ingredients
¼

cup

green chilies, roasted, peeled, seeded and chopped

1

cup

avocado, cubed

1

cup

chicken, grilled or roasted, cubed

4

green onions, thinly sliced

6

eggs

⅔

cup

milk, almond or coconut

1

Tbsp.

coconut flour

1

tsp.

salt

¼

tsp.

pepper

Cilantro for garnish

Yogurt (optional)
Instructions
Preheat oven to 325 degrees F (163 degrees C). Brush an 8 inch baking dish with oil, such as coconut or olive.

Scatter diced green chilies evenly in the bottom of the baking dish, then add in layers cubed avocado, cubed chicken and thinly sliced green onions, set aside.

In a large bowl, add eggs, milk, coconut flour, salt and pepper, whisk until frothy.

Slowly pour egg mixture into baking dish over green chilies, avocado, chicken and green onions.

Bake for 30 to 40 minutes or until the edges are set but the soufflé still jiggles a little in the center.

Cool for 20 minutes before serving. Garnish with cilantro, yogurt optional.
Are you finding it difficult to plan your meals on the Candida diet? Our Candida treatment program contains more than 100 recipes that I developed for the Candida diet. I wrote it with Dr Eric Wood, and it contains lots of valuable advice on how to plan your Candida treatment.
Free Guide To Beating Candida
Sign up to our free, 8-part email course today, and learn how to create your own, personalized Candida treatment plan :)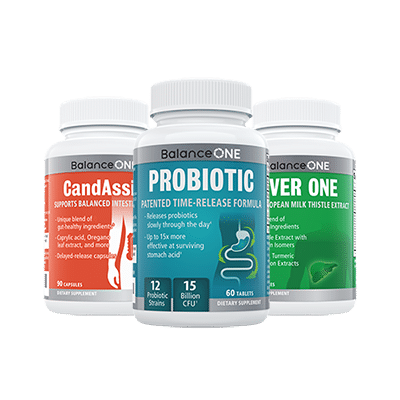 3-Month Candida Elimination Kit
Start Your 3-month Candida Cleanse
This Candida Kit contains all the supplements recommended on the Candida Diet:
- LIVER ONE to process and remove the toxins created by Candida.
- CANDASSIST to inhibit and weaken the Candida colonies in your gut.
- PROBIOTIC to replace the Candida yeast with probiotic bacteria.
Plus... the CANDIDA DIET RECIPE BOOK with 50+ low-sugar recipes
Comments