Although you should limit your starchy vegetables while on the Candida Diet, rutabaga is an interesting exception. Although it is certainly a starchy vegetable, it also has antifungal properties that will promote gut health and even work to prevent a Candida overgrowth.
When you cook rutabaga, it becomes tender and mellow. You can use it in place of potatoes in any of your favorite recipes, with delicious results. Bake it, boil it, steam it, mash it, or make into a hash as in this recipe for Smoky Rutabaga Hash.
Smoky paprika (sometimes called smoked paprika) adds depth to a dish when you want your food to have the flavor that smoked meats would provide. Rich and earthy, this hash is perfect alongside eggs for breakfast when you're missing bacon! It also works as a quick dinner side dish.
Smoky Rutabaga Hash
Ingredients
3

Tbsp.

oil, coconut or olive

1

rutabaga (about 1 1/2 pounds) peeled and diced into 1/2 inch cubes

1/2

cup

minced onion

1/2

cup

minced red pepper

1

tsp.

salt

1/4

tsp.

pepper

2

tsp.

smoky paprika

Fresh minced chives or dill
Instructions
Heat the oil in a skillet over medium heat. Add the diced rutabaga, stir to coat with oil and then sauté for about 4 minutes.

Cover and cook, stirring once or twice, until rutabagas are tender when pierced with a fork, about 15 minutes. If rutabaga begins to brown too quickly, turn heat down to medium low.

Uncover skillet and add the minced onion, minced red pepper, salt, pepper and smoky paprika. Stir to combine, then sauté for about 10 minutes.

Garnish with fresh minced chives or dill, and serve.
This rutabaga hash is a fantastic side dish, but what about the rest of your meal? Our Ultimate Candida Diet program contains more than 100 gluten-free, sugar-free recipes, plus lots of valuable advice on which foods to eat and avoid. Find out more here.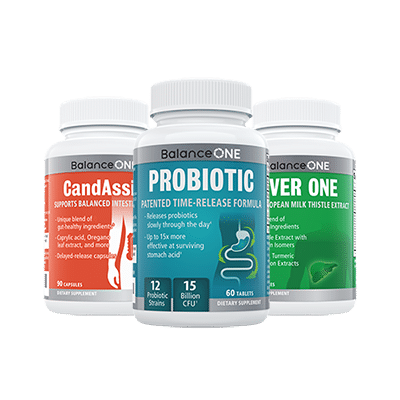 3-Month Candida Elimination Kit
Start Your 3-month Candida Cleanse
This Candida Kit contains all the supplements recommended on the Candida Diet:
- LIVER ONE to process and remove the toxins created by Candida.
- CANDASSIST to inhibit and weaken the Candida colonies in your gut.
- PROBIOTIC to replace the Candida yeast with probiotic bacteria.
Plus... the CANDIDA DIET RECIPE BOOK with 50+ low-sugar recipes
Comments