Here's a tasty recipe that you can munch on as a snack or use as an appetizer before meals. Wild salmon is a nutrient-dense fish and a very healthy source of protein. Make sure you don't buy farmed salmon as they are usually higher in pollutants and accumulated toxins.
You could quite easily use sardines, or any of the other low-toxin fish from the foods to eat list, in place of the salmon in this recipe. Fish are particularly helpful on the Candida diet because they are easy to digest and nutrient-rich. The omega-3 fatty acids, in particular, can help to reverse the chronic inflammation in your gut.
These endive spears are an elegant little snack that works well for dinner parties or cocktail parties. They are so easy to throw together, and perfect finger food. Don't forget to check out our other Candida-safe snack ideas.
Salmon On Endive Spears
Ingredients
1

(6 ounce) can wild salmon (drained, with the bones and skin removed)

12

belgian endive spears (approx 2 heads)

½

cup

Plain Greek yogurt

1

Tbsp.

fresh squeezed lemon

1

Tbsp.

tarragon

1

Tbsp.

spring onion, chopped
Instructions
In a bowl, mix up the salmon, yogurt, lemon, tarragon and salt.

Scoop the mixture on to the endive spears.

Garnish with spring onion and serve.
My Ultimate Candida Diet program includes more than 100 tasty recipes for every meal and every stage of the Candida diet. They are gluten-free, sugar-free, and absolutely delicious! Dr Wood and I have also included lots of valuable advice on how to beat Candida, and which foods to eat and avoid.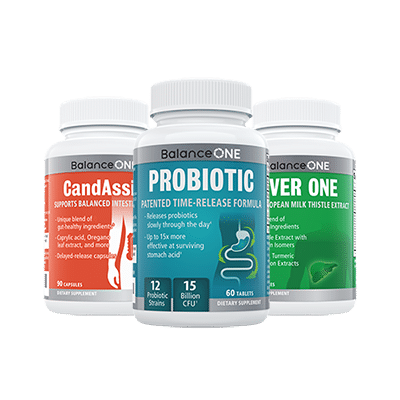 3-Month Candida Elimination Kit
Start Your 3-month Candida Cleanse
This Candida Kit contains all the supplements recommended on the Candida Diet:
- LIVER ONE to process and remove the toxins created by Candida.
- CANDASSIST to inhibit and weaken the Candida colonies in your gut.
- PROBIOTIC to replace the Candida yeast with probiotic bacteria.
Plus... the CANDIDA DIET RECIPE BOOK with 50+ low-sugar recipes