A tasty snack recipe for game day or an easy dinner, what could be better than a plate of nachos! The difference with these nachos is that they are ten times healthier than your regular store-bought brand. Rutabaga is one of the antifungal, Candida-fighting foods that I recommend adding to your Candida diet.
You can make the rutabaga chips and seasoned nacho meat ahead of time so they're on hand when the mood strikes you. Loaded with meat and vegetables, these nachos will satisfy even the heartiest of appetites. They're nutritious, great for your gut health, and a perfect snack while you're on a Candida diet.
The total cooking time for this recipe should be around 40 minutes. You can prepare the seasoned nacho meat while the rutabaga chips are baking. If you make extra chips, just remember to store them in a paper bag and they will stay crisp much longer. Enjoy!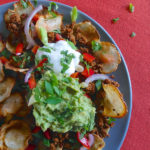 Nachos With Rutabaga Chips
Ingredients
INGREDIENTS FOR RUTABAGA CHIPS
3

large rutabaga, peeled and sliced

3

Tbsp.

oil, such as olive or coconut (melted)

1

tsp.

salt
INGREDIENTS FOR SEASONED NACHO MEAT
½

Tbsp.

oil, such as olive or coconut

1

pound

ground meat, such as beef, bison or turkey

1

Tbsp.

chili powder

2

tsps.

onion powder

1

tsp.

ground cumin

1

tsp.

garlic powder

1

tsp.

paprika

1

tsp.

dried oregano

1

tsp.

salt

1

cup

water
INGREDIENTS FOR NACHOS
Rutabaga chips (see above)

Seasoned nacho meat (see above)

Red pepper, seeded and diced

Red onion, thinly sliced

Green onion, thinly sliced

Fresh cilantro, minced

Guacamole

Plain yogurt
Instructions
INSTRUCTIONS FOR RUTABAGA CHIPS
Preheat oven to 400 degrees F (205 degrees C).

Peel rutabagas, then with a sharp knife or mandoline, slice thinly. In a large mixing bowl, add rutabaga slices and oil, toss to coat evenly.

Spread slices in a single layer on a lightly oiled baking sheet, sprinkle with salt. Bake 25 to 30 minutes, flipping halfway to ensure even browning. Repeat with remaining rutabaga slices.

Transfer rutabaga chips to paper toweling to absorb excess oil. Chips will continue to crisp as they cool.
INSTRUCTIONS FOR SEASONED NACHO MEAT
In a large skillet, heat oil over medium heat.

Add ground meat and cook until browned, about 5 minutes, stirring occasionally to break up meat.

Add chili powder, onion powder, ground cumin, garlic powder, paprika, dried oregano and salt, stir to combine.

Add water, bring to a simmer and cook, uncovered, until liquid has evaporated, 15 to 20 minutes. Remove meat from heat.
FINISHING THE NACHOS
Place a layer of rutabaga chips on a plate. Spoon on seasoned meat mixture, top with guacamole and plain yogurt, then garnish with diced red pepper, sliced red and green onion and fresh minced cilantro.
What do you do for snacks on your Candida diet? Our Ultimate Candida Diet program includes more than 100 recipes that are designed for every meal and every stage of your Candida treatment plan. Check it out!.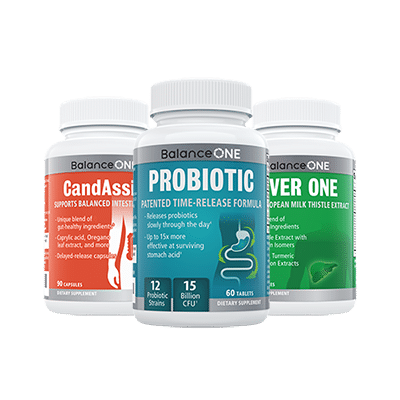 3-Month Candida Elimination Kit
Start Your 3-month Candida Cleanse
This Candida Kit contains all the supplements recommended on the Candida Diet:
- LIVER ONE to process and remove the toxins created by Candida.
- CANDASSIST to inhibit and weaken the Candida colonies in your gut.
- PROBIOTIC to replace the Candida yeast with probiotic bacteria.
Plus... the CANDIDA DIET RECIPE BOOK with 50+ low-sugar recipes
Comments