Rutabaga and Rosemary Bread
Rutabaga or turnip? The two are often confused. Turnips are small and round with white flesh and white and purple skin. Rutabagas (sometimes known as Swedes) are larger, more elongated with yellow flesh and purple and yellow skin. Both are available year round at most grocery stores.
While it can be eaten raw, cooking rutabaga mellows its distinctly sharp taste. Mashed or pureed rutabaga has an almost sweet, velvety texture.
However, rutabaga can be much more than a nutritious side dish! It can also be used in baking, as in this savory Rutabaga and Rosemary Bread. So the next time you make mashed rutabaga, reserve a cup or just make a batch of rutabaga puree and keep it in refrigerator until you are ready to use it. This Rutabaga and Rosemary Bread is perfect toasted with soup, and it makes a delicious, hearty sandwich.
One of the best things about rutabaga is that it's great for your gut health! It contains antifungal compounds that can help to fight a Candida overgrowth in your gut and elsewhere. It's a wonderful vegetable to include in your diet if you have poor digestion or are fighting recurrent yeast infections.
Rutabaga and Rosemary Bread
Ingredients
1

cup

rutabaga puree (see instructions below)

1/2

Tbsp.

oil, olive or coconut (melted)

4

eggs

1

tsp.

apple cider vinegar

3

cups

almond flour

1/2

cup

coconut flour, sifted

1

tsp.

baking soda

1

tsp.

salt

Pepper to taste

1

Tbsp.

fresh rosemary, finely minced
Instructions
Rutabaga Puree
Peel and cut a large rutabaga (about 1 1/2 lbs) into 1 inch cubes. Place in a medium saucepan with a pinch of salt, then add enough water just to cover the cubes. Bring to a boil, then cover and reduce heat. Simmer rutabaga for about 30 minutes or until cubes can be pierced with a fork.

Transfer cooked cubes and cooking water to a food processor or blender and puree until very smooth or mash cooked cubes with a bit of the cooking water directly in saucepan with a potato masher.

Cool and store in a covered container in the refrigerator until ready to use or up to 3 to 5 days. Makes about 2 1/2 cups.
Rutabaga and Rosemary Bread
Preheat oven to 325 degrees F (163 degrees C). Brush a loaf pan with a bit of oil, then line pan with parchment paper, set aside.

In a medium sized bowl, add almond flour, coconut flour, baking soda, salt and pepper and finely minced rosemary, whisk to combine, set aside.

In a large bowl, combine rutabaga puree, oil, eggs and apple cider vinegar, mix well. Add dry ingredients and mix to combine. Pour batter into prepared loaf pan.

Bake for 40 to 45 minutes or until a toothpick inserted in the center of the bread comes out clean. Remove from oven and cool bread in pan for 10 minutes. Remove bread from pan and cool completely on a wire rack before slicing.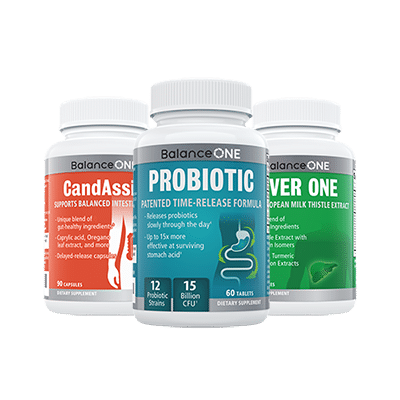 3-Month Candida Elimination Kit
Start Your 3-month Candida Cleanse
This Candida Kit contains all the supplements recommended on the Candida Diet:
- LIVER ONE to process and remove the toxins created by Candida.
- CANDASSIST to inhibit and weaken the Candida colonies in your gut.
- PROBIOTIC to replace the Candida yeast with probiotic bacteria.
Plus... the CANDIDA DIET RECIPE BOOK with 50+ low-sugar recipes
Comments