Quick-and-Easy Avocado Mousse
A great way to start your morning is with an avocado. This super-nutritious fruit is rich in potassium, fiber, and healthy fats. And now you can make it a highlight of your day with our delicious, easy-to-prepare Avocado Mousse!
Bright, refreshing, and full of flavor, you'll love its creamy and light texture. It's a simple mousse with minimal ingredients: creamy avocado, tangy yogurt, and a zesty kick of lime or lemon juice. And don't forget a garnish of low-sugar berries, coconut flakes, nuts, and seeds.
Not nearly as sweet as most fruits, avocados are a good choice while following the Candida Diet. When shopping for avocados, look for ones that yield slightly to pressure when squeezed. A splash of lime or lemon juice perfectly complements the fruit and also keeps the light-green flesh from darkening.
This simple Avocado Mousse recipe makes one serving, but feel free to double or triple the recipe. You can share it with family or friends for breakfast, as a snack, or as a special, extra-healthy dessert. Enjoy!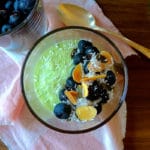 Avocado Mousse
Course:
Breakfast, Dessert, Snack
Ingredients
1

avocado, peeled, seeded

1/2

cup

unsweetened, plain yogurt

4

Tbsp.

canned, full fat coconut milk

2

Tbsp.

fresh lime or lemon juice

1

tsp.

lime or lemon zest (organic lime or lemon if possible)

Stevia to taste

Fresh blueberries

Toasted sliced almonds

Hulled pumpkin seeds

Unsweetened coconut flakes
Instructions
In the bowl of a food processor or blender, add avocado, unsweetened plain yogurt, unsweetened canned full fat coconut milk and lime or lemon juice and zest. Pulse the ingredients until smooth, sweeten with stevia to taste.

Place mousse in a serving dish or glass. Garnish with fresh blueberries, toasted sliced almonds, hulled pumpkin seeds and unsweetened coconut. Enjoy for breakfast or an afternoon snack. Avocado Mousse also makes a nice, light dessert.
This mousse is full of healthy fats, protein, and a few complex carbs. It's just the kind of filling, balanced, super-healthy meal that's perfect for the Candida diet. Our Ultimate Candida Diet program contains more than 100 gluten-free, sugar-free recipes just like this, plus lots of valuable advice on symptoms, treatment options, and more. Find out more here.
Free Guide To Beating Candida
Sign up to our free, 8-part email course today, and learn how to create your own, personalized Candida treatment plan :)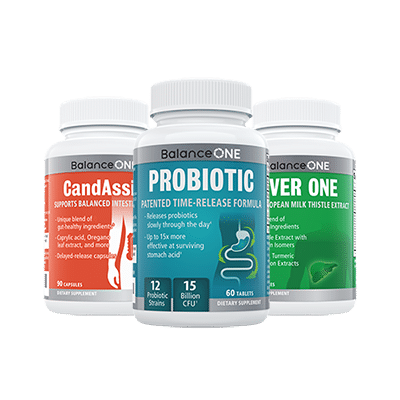 3-Month Candida Elimination Kit
Start Your 3-month Candida Cleanse
This Candida Kit contains all the supplements recommended on the Candida Diet:
- LIVER ONE to process and remove the toxins created by Candida.
- CANDASSIST to inhibit and weaken the Candida colonies in your gut.
- PROBIOTIC to replace the Candida yeast with probiotic bacteria.
Plus... the CANDIDA DIET RECIPE BOOK with 50+ low-sugar recipes
Comments