Mashed Cauliflower with Rosemary
Most of us love mashed potato, but the fact is that potato is a high glycemic food that we would be better off avoiding. Even a plain, boiled potato can spike your blood sugar, and the more easily digestible mashed potato is even worse.
Luckily, mashed cauliflower is a delicious, healthy alternative, and it even has a similar texture to the real thing!
One of the great things about cauliflower mash is that it easily takes on whatever flavor you add to it. This version uses rosemary, chicken stock and a little garlic, but you can flavor it however you like. You might also want to try it with ingredients like yogurt, almond milk, chives, parsley, curry powder, paprika – the options are limitless.
For a wonderful Thanksgiving or Christmas meal, use this cauliflower mash as a side dish next to our delicious roast turkey and stuffing. It makes for a tasty, healthy meal that will satisfy the whole family without compromising your health. The kids might not even realize they're eating cauliflower instead of potatoes!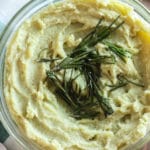 Mashed Cauliflower with Rosemary
Ingredients
1

large head of cauliflower

1

Tbsp.

rosemary (chopped)

1.5

cups

beef, chicken, or vegetable stock

3

garlic cloves (finely chopped)

Salt and pepper to taste
Instructions
Place the stock and cauliflower in a medium saucepan and bring the boil, covered, for 15 minutes until the cauliflower is steamed and soft.

Place the cauliflower and stock in a blender, with the rosemary, garlic, salt, and pepper.

Blend on full power, stopping and scraping the sides, until smooth.
Cauliflower mash is a fantastic side dish, but what about the rest of your meal? Our Ultimate Candida Diet program contains more than 100 gluten-free, sugar-free recipes, plus lots of valuable advice on which foods to eat and avoid. Find out more here.
Free Guide To Beating Candida
Sign up to our free, 8-part email course today, and learn how to create your own, personalized Candida treatment plan :)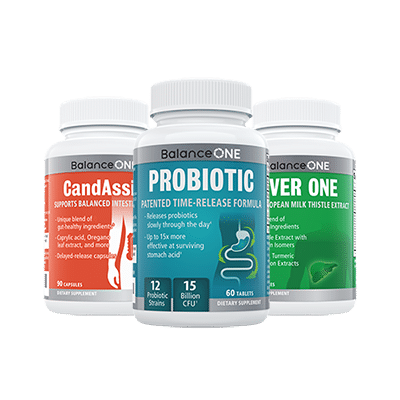 3-Month Candida Elimination Kit
Start Your 3-month Candida Cleanse
This Candida Kit contains all the supplements recommended on the Candida Diet:
- LIVER ONE to process and remove the toxins created by Candida.
- CANDASSIST to inhibit and weaken the Candida colonies in your gut.
- PROBIOTIC to replace the Candida yeast with probiotic bacteria.
Plus... the CANDIDA DIET RECIPE BOOK with 50+ low-sugar recipes
Comments