This Mediterranean dip is perfect for snacking between meals. Macadamia nuts, like all nuts, are low in carbohydrates and high in protein. They will give you lots of energy that will last through the day. Don't worry about the calories – the Candida diet is not a calorie-watching diet plan at all.
Macadamia nuts are one of the best nuts to eat on your Candida diet. Be sure to soak them before preparing this dish to remove any mold or pesticides that may be on the surface of the nuts.
You could try eating this dip with some of my sesame cauliflower rounds, another gluten-free, sugar-free cracker, or some chopped up vegetables. Bring a taste of the Mediterranean into your house, no matter what season it is. Enjoy!
Macadamia Nut Dip
Ingredients
1

cup

Macadamia nuts (soaked for around 2 hours)

1

large tomato, either quickly steamed or roasted until a little soft

⅓

cup

fresh basil leaves

1

garlic clove

½

tsp.

cayenne pepper

½

lemon squeeze

Salt to taste
Instructions
Soak the Macadamia nuts in water for around 2 hours.

Steam or roast the tomato until slightly soft.

Add the tomato, nuts and all other ingredients to the food processor and blend.

Serve with quinoa crackers or some sliced peppers.
Nutritious, tasty dips like this are what the Candida diet is all about. If you're looking for more ideas, check out our Ultimate Candida Diet program. It includes more than 100 tasty recipes for every meal and every stage of the Candida diet.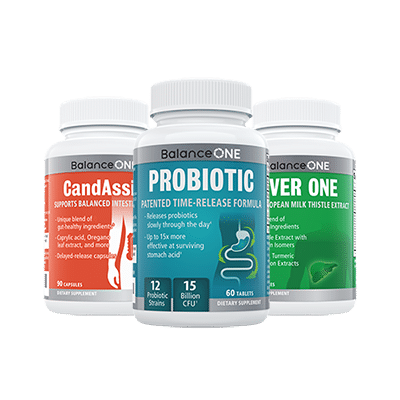 3-Month Candida Elimination Kit
Start Your 3-month Candida Cleanse
This Candida Kit contains all the supplements recommended on the Candida Diet:
- LIVER ONE to process and remove the toxins created by Candida.
- CANDASSIST to inhibit and weaken the Candida colonies in your gut.
- PROBIOTIC to replace the Candida yeast with probiotic bacteria.
Plus... the CANDIDA DIET RECIPE BOOK with 50+ low-sugar recipes