Eliminating sugar from your diet can be challenging, but natural sweeteners can help! Your body might be begging you for added sugars, but you can ease some of those cravings by using sweeteners like stevia and monk fruit extract.
These lemon-coconut cookies are full of antifungal coconut milk and shredded coconut. They are low in carbohydrates and will have very little impact on your blood sugar, even though they taste sweet.
These cookies are tasty little bites that can both satisfy you and help you heal. They have a delicious coconut and lemon flavor, with a sprinkle of sweetened coconut dust that seals the deal. A nice little bite when you are looking for something sweet, and your family will never even know they are sugar free.
You can use desserts and snacks like these to gradually reduce your sugar cravings and your dependence on added sugars. Over time, as your body gets used to a lower sugar diet, you will find yourself still craving sugary foods less and less.
Lemon Coconut Cookies
Ingredients
Ingredients for Cookies
1/4

cup

canned unsweetened coconut milk

1

tsp.

vanilla

1

tsp.

powdered stevia

1

Tbsp.

lemon juice

1

cup

blanched almond meal

1/2

cup

unsweetened shredded coconut

1

Tbsp.

chia seeds

1

tsp.

lemon zest

Pinch

of salt
Ingredients for Coconut Dust
1/4

cup

unsweetened shredded coconut

1/2

tsp.

powdered stevia
Instructions
Directions for Cookies
Preheat oven to 350 degrees F (175 degrees C). Line a baking sheet with parchment paper, set aside.

In a medium sized bowl, whisk together unsweetened coconut milk, vanilla, powdered stevia and lemon juice, set aside. In another medium sized bowl, add blanched almond meal, unsweetened shredded coconut, chia seeds, lemon zest and a pinch of salt, stir to combine. Pour liquid ingredients into bowl with dry ingredients, mix well.

Scoop dough by the tablespoon and roll into balls. Place dough balls two inches apart on parchment lined baking sheet. Flatten dough balls to about 1/2-inch thickness (the flat bottom of a measuring cup works great).

Bake cookies about 15 minutes, remove from oven, then sprinkle with Sweetened Coconut Dust. Cool cookies before serving.
Directions for Sweetened Coconut Dust
In the bowl of a food processor or a high speed blender, add 1/4 cup unsweetened shredded coconut and 1/2 teaspoon powdered stevia. Pulse for 10 to 15 seconds or just until a fine powder is created (pulsing the mixture to long will create a paste).
When fighting Candida, look for recipes that will boost your digestion and overall health. Good examples are recipes that are gluten-free, low in carbs, and contain antifungal ingredients. You can find more than 100 low-carb, gluten-free recipes just like this in our Ultimate Candida Diet program, which I wrote with Dr Eric Wood.
Free Guide To Beating Candida
Sign up to our free, 8-part email course today, and learn how to create your own, personalized Candida treatment plan :)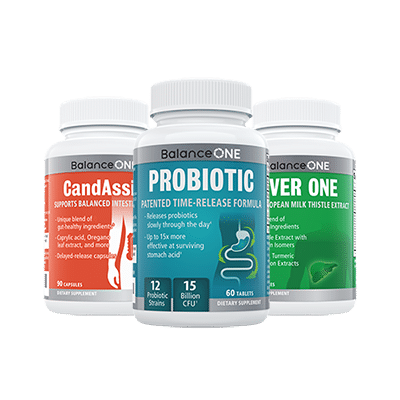 3-Month Candida Elimination Kit
Start Your 3-month Candida Cleanse
This Candida Kit contains all the supplements recommended on the Candida Diet:
- LIVER ONE to process and remove the toxins created by Candida.
- CANDASSIST to inhibit and weaken the Candida colonies in your gut.
- PROBIOTIC to replace the Candida yeast with probiotic bacteria.
Plus... the CANDIDA DIET RECIPE BOOK with 50+ low-sugar recipes