This is a quick and easy 10-minute recipe that will impress your guests. Guacamole is such a simple dish to prepare, but its also extremely healthy and great for a Candida diet. You can eat it on any stage of the diet.
Avocados are a really useful ingredient to create satisfying, filling meals. They are full of fiber and healthy fats, and they might just give you healthier-looking skin too!
You can pair this with some healthy gluten-free snacks like my coconut flour crackers for a really healthy appetizer or snack.
The flavors of the cilantro, lime, and salt really interact nicely to make this a classic dish, and a staple for many households. Everyone has their own version, so feel free to mix up the ingredient amounts and make it your own!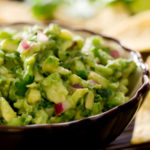 Delicious Guacamole
Ingredients
2

avocados

½

large onion

1

clove

garlic, grated

Lemon juice, fresh

Cilantro

Sea salt
Instructions
Chop all the ingredients.

Add the ingredients to a bowl and mash them up thoroughly.

Serve with a garnish of cilantro on top for presentation.
Nutritious, tasty snacks like this are what the Candida diet is all about. If you're looking for more ideas, check out our Ultimate Candida Diet program. It includes more than 100 tasty recipes for every meal and every stage of the Candida diet.
Free Guide To Beating Candida
Sign up to our free, 8-part email course today, and learn how to create your own, personalized Candida treatment plan :)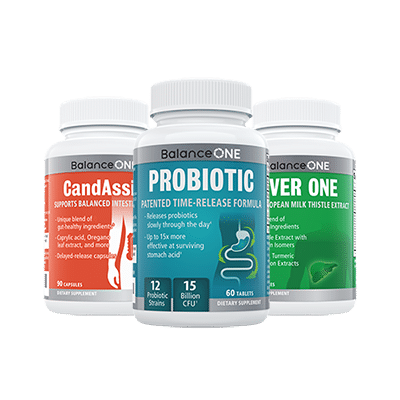 3-Month Candida Elimination Kit
Start Your 3-month Candida Cleanse
This Candida Kit contains all the supplements recommended on the Candida Diet:
- LIVER ONE to process and remove the toxins created by Candida.
- CANDASSIST to inhibit and weaken the Candida colonies in your gut.
- PROBIOTIC to replace the Candida yeast with probiotic bacteria.
Plus... the CANDIDA DIET RECIPE BOOK with 50+ low-sugar recipes
Comments