Using herbs and spices is so important to flavor your meals once you start removing things like sugar and trans fats.
Once you quit added sugar, you'll start to notice and appreciate so many savory flavors that might previously have been overpowered by the sweet taste. That's why our Candida recipes tend to contain lots of different herbs, spices, and seasonings.
This delicious lamb curry recipe has a fragrant coconut flavor which is complemented by the chili, cayenne, and curry powder. Foods like the onion, coconut milk, and turmeric also have antifungal properties, which can help to rebalance your gut flora and prevent a pathogen like Candida albicans from getting out of control.
I like to serve this dish with quinoa, a complete source of protein that is filling, gluten-free, and has a low glycemic index compared to regular grains. I hope you enjoy it, let me know what you think!
Coconut Lamb Curry
Ingredients
1

lb.

minced lamb

4

medium tomatoes, chopped

1

medium onion

1

can coconut milk

2

cloves

garlic

1

Tbsp.

coconut oil

1

chili pepper (seeds removed)

½

tsp.

cayenne pepper

½

tsp.

turmeric powder

½

tsp.

curry powder

Salt to taste
Instructions
Chop up the onions, garlic and chili pepper (use your food processor to save time).

Cook them in a frying pan with the lamb and a tablespoon of coconut oil for 5 minutes.

Now add all the other ingredients, and simply leave it to simmer for 30 minutes on a low heat.

Serve with quinoa.
Healthy, filling meals like stews and curries are an excellent option for evening meals on the Candida diet. Our Ultimate Candida Diet program is packed full of gluten-free, sugar-free recipes like this. It contains more than 100 recipes in total, and they're all perfect for the Candida diet. Find out more here.
Free Guide To Beating Candida
Sign up to our free, 8-part email course today, and learn how to create your own, personalized Candida treatment plan :)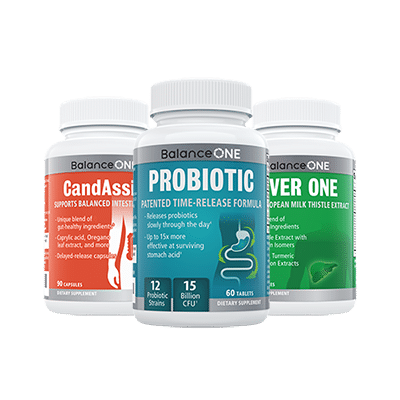 3-Month Candida Elimination Kit
Start Your 3-month Candida Cleanse
This Candida Kit contains all the supplements recommended on the Candida Diet:
- LIVER ONE to process and remove the toxins created by Candida.
- CANDASSIST to inhibit and weaken the Candida colonies in your gut.
- PROBIOTIC to replace the Candida yeast with probiotic bacteria.
Plus... the CANDIDA DIET RECIPE BOOK with 50+ low-sugar recipes
Comments