A traditional Chicken Piccata is very simply chicken breast cutlets browned and served with a pan sauce of lemon, butter and parsley. If you use chicken tenders pounded very thin, instead of the cutlets, this classic Italian dish can be prepared in 20 minutes or less. So easy and delicious, Chicken Piccata is perfect for a quick dinner recipe.
In North America you will often see this dish served with rice or pasta. In Italy however, it is usually served unaccompanied. You can eat it alone as a light meal, or add some sautéed vegetables to make it into a more substantial meal. You could even pair it with some soba noodles or cauliflower rice.
The combination of chicken and healthy vegetables makes it a great dish for your Candida diet – nutritious, easy to digest, and low in carbohydrates. A meal like this, free of pro-inflammatory ingredients like gluten or added sugars, will support good, long-term gut health.
Chicken Piccata
Ingredients
1

lb.

chicken tenders

Salt and pepper

3 to 4

Tbsp.

oil, such as olive or coconut

¼

cup

onion, finely minced

1

clove

garlic, finely minced

1½

cup

chicken stock

1

tsp.

coconut flour

1

Tbsp.

butter

2

Tbsp.

fresh lemon juice

¼

cup

green olives, coarsely chopped (packed in water)

2

Tbsp.

fresh parsley, finely chopped

Thin slices of lemon for garnish (optional)
Instructions
Preheat the oven to 250 degrees F (120 degrees C).

Place each chicken tender between two sheets of waxed paper or plastic wrap and pound evenly to about 1/4 inch thickness. Sprinkle both sides of each tender with salt and pepper, set aside.

In a large skillet, heat one tablespoon oil over medium-high heat. Add 3 chicken tenders to skillet and cook 1 to 2 minutes on each side or until cooked through and lightly browned. Repeat with remaining chicken tenders, adding a tablespoon of oil as needed. Transfer chicken tenders to a platter and keep in warm oven until ready to serve.

In the same skillet, heat one tablespoon of oil over medium heat. Add onions and garlic and sauté for 1 minute. Whisk in chicken broth and coconut flour and simmer sauce until reduced and thickened, about 2 to 3 minutes. Remove skillet from heat and add butter, lemon juice and chopped olives, stir to combine. Pour sauce over chicken tenders and sprinkle with parsley and garnish with lemon slices. Serve.
Looking for more gluten-free, sugar-free recipes? My Ultimate Candida Diet program contains more than 100 delicious recipes, plus lots of valuable advice on which foods to eat and avoid. Find out more here.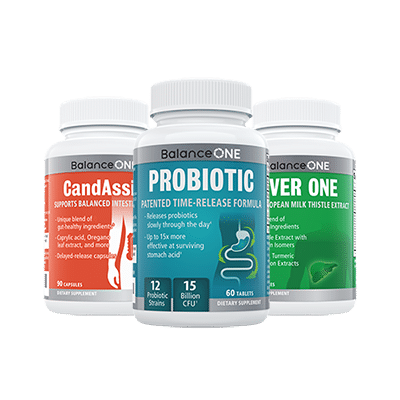 3-Month Candida Elimination Kit
Start Your 3-month Candida Cleanse
This Candida Kit contains all the supplements recommended on the Candida Diet:
- LIVER ONE to process and remove the toxins created by Candida.
- CANDASSIST to inhibit and weaken the Candida colonies in your gut.
- PROBIOTIC to replace the Candida yeast with probiotic bacteria.
Plus... the CANDIDA DIET RECIPE BOOK with 50+ low-sugar recipes
Comments