There are very few foods with a better nutritional profile than liver, which is sometimes known as nature's multivitamin.
Liver is packed full of nutrients like vitamins A to E, magnesium, potassium, calcium, iron, zinc and much, much more. This organ meat is great for building up your immune system and protecting yourself from infection. For anyone with a chronic health condition like Candida, liver can be a very valuable addition to your diet.
Many people don't enjoy the taste of cooked liver by itself, but chicken liver pâté is much more palatable. In my household we eat chicken liver pâté every week, often with a cracker like these sesame cauliflower rounds. In fact, there is almost always some pâté in the fridge.
Here is a delicious chicken liver pâté recipe that incorporates onions, pepper, thyme, and coconut milk. The onions and coconut milk even have some antifungal properties to keep your gut balanced and healthy. Enjoy!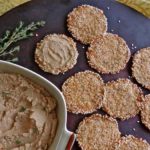 Chicken Liver Pate
Ingredients
4

Tbsp.

butter, preferably organic, grass-fed

1

cup

chopped onion

½

cup

chopped shallot

1

lb.

chicken livers

¼

tsp.

pepper

½

tsp.

salt

1

Tbsp.

fresh thyme leaves

⅓

cup

coconut milk
Instructions
Melt 2 tablespoons butter in a skillet over medium heat. Add onions and shallots, saute until softened, about 5 minutes. Transfer onion mixture to a plate, set aside.

Return skillet to heat, add chicken livers and saute until livers are barely pink in the middle (well done livers can be bitter).

In the bowl of a food processor, add chicken livers, sauteed onion mixture, salt, pepper, fresh thyme leaves, coconut milk and remaining 2 tablespoons of butter, process until smooth.

Pâté can be refrigerated for up to 5 days.
Healthy foods like this are an excellent option for a light snack on the Candida diet. Our Ultimate Candida Diet program is packed full of gluten-free, sugar-free recipes like this. It contains more than 100 recipes in total, and they're all perfect for the Candida diet. Find out more here.
Free Guide To Beating Candida
Sign up to our free, 8-part email course today, and learn how to create your own, personalized Candida treatment plan :)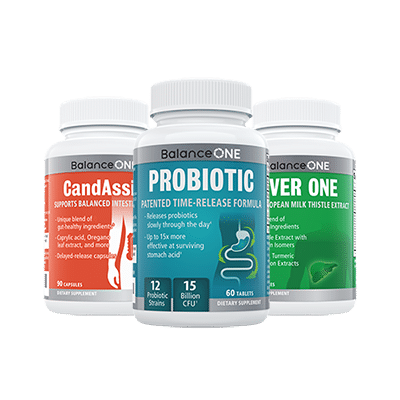 3-Month Candida Elimination Kit
Start Your 3-month Candida Cleanse
This Candida Kit contains all the supplements recommended on the Candida Diet:
- LIVER ONE to process and remove the toxins created by Candida.
- CANDASSIST to inhibit and weaken the Candida colonies in your gut.
- PROBIOTIC to replace the Candida yeast with probiotic bacteria.
Plus... the CANDIDA DIET RECIPE BOOK with 50+ low-sugar recipes
Comments