No-Sugar Candida Coleslaw
Here's a really simple coleslaw recipe that you can serve alongside your burgers and gluten-free buns, take on summer picnics, or simply enjoy alongside your evening meal. Its a healthier version of your regular coleslaw, but it tastes just as good.
Instead of the typical coleslaw ingredients (white vinegar, sugar, mayo), this recipe uses Candida-safe foods like plain yogurt, apple cider vinegar, lemon juice, and a little stevia. These combine to create a creamy texture and a refreshing taste that's just perfect for outdoor dining.
This recipe even includes some probiotic bacteria in the yogurt to promote good gut health. For the most benefit, make sure you buy plain probiotic yogurt or, even better, make your own yogurt at home. And it also includes cabbage, which has been shown to reduce inflammation and improve gut health.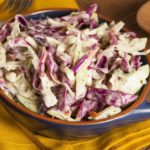 No-Sugar Candida Coleslaw
Ingredients
2

cups

cabbage, a mix of red and green, thinly sliced

1

radish, grated

½

tsp.

celery seed

¼

cup

plain yogurt

2

tsp.

apple cider vinegar

1

tsp.

lemon juice

1

packet (or ½ tsp.) powdered stevia

¼

tsp.

salt

Pepper to taste
Instructions
In a medium bowl, combine cabbage, radish and celery seed, set aside.

In a small bowl, whisk together yogurt, apple cider vinegar, lemon juice, stevia, salt and pepper.

Pour yogurt mixture over cabbage mixture, toss to combine.
You don't just need main meals on the Candida diet – you need side dishes like coleslaw and mashed cauliflower too! Our Ultimate Candida Diet program is packed full of gluten-free, sugar-free recipes like this. It contains more than 100 recipes in total, and they're all perfect for the Candida diet. Find out more here.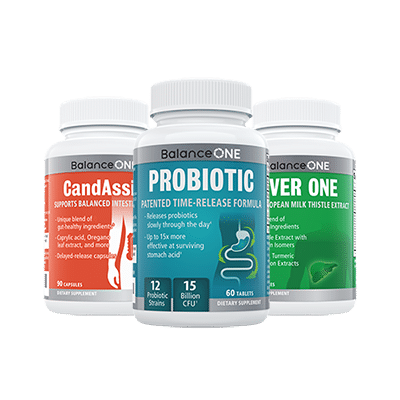 3-Month Candida Elimination Kit
Start Your 3-month Candida Cleanse
This Candida Kit contains all the supplements recommended on the Candida Diet:
- LIVER ONE to process and remove the toxins created by Candida.
- CANDASSIST to inhibit and weaken the Candida colonies in your gut.
- PROBIOTIC to replace the Candida yeast with probiotic bacteria.
Plus... the CANDIDA DIET RECIPE BOOK with 50+ low-sugar recipes
Comments