Having a homemade dip and a snack ready assortment of raw or cooked vegetables in the refrigerator is one way to create smart snacking habits.
This artichoke hummus is smooth, creamy, and has that slightly smokey artichoke taste. Served with your favorite crudités, it should be enough to satisfy your food cravings.
All of the ingredients are safe for a low-carb, anti-inflammatory diet like the Candida diet. Artichokes are also one of the best vegetables for naturally supporting good liver function, which is particularly important important if you have an intestinal yeast overgrowth.
Several of the ingredients even have antifungal properties that can improve your gut health and help to reverse a Candida overgrowth. These include the olive oil, garlic, and tahini.
Quick to prepare, this is also one of the easiest appetizers you can serve. Once your guests taste it and hear how healthy it is, it will disappear in no time. Bring a bowl along to your next potluck or picnic!
Free Guide To Beating Candida
Sign up to our free, 8-part email course today, and learn how to create your own, personalized Candida treatment plan :)
Artichoke Hummus
Ingredients
1

14 ounce

can artichoke hearts, packed in water, drained

1

clove

garlic, minced

2

Tbsp.

extra virgin olive oil, plus 1 tablespoon for garnish

1

Tbsp.

fresh lemon juice

¼

cup

tahini

¼

tsp.

ground cumin

Salt and pepper to taste

Fresh herbs such as oregano and parsley, minced
Instructions
In the bowl of a food processor, add drained artichoke hearts and minced garlic, process until roughly chopped.

Add 2 tablespoons extra virgin olive oil, fresh lemon juice, tahini and ground cumin, process until mixture is smooth.

Season hummus with salt and pepper to taste.

Before serving, drizzle with 1 tablespoon extra virgin olive oil and garnish with finely minced fresh herbs, such as oregano and parsley.
Healthy foods like this are an excellent option for a light snack on the Candida diet. Our Ultimate Candida Diet program is packed full of gluten-free, sugar-free recipes like this. It contains more than 100 recipes in total, and they're all perfect for the Candida diet. Find out more here.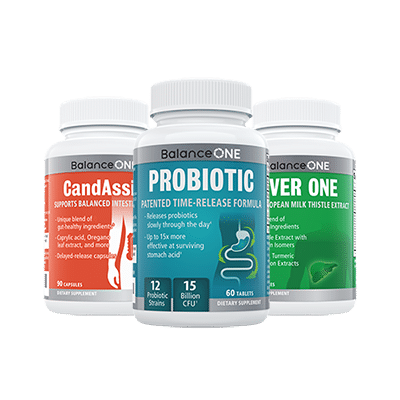 3-Month Candida Elimination Kit
Start Your 3-month Candida Cleanse
This Candida Kit contains all the supplements recommended on the Candida Diet:
- LIVER ONE to process and remove the toxins created by Candida.
- CANDASSIST to inhibit and weaken the Candida colonies in your gut.
- PROBIOTIC to replace the Candida yeast with probiotic bacteria.
Plus... the CANDIDA DIET RECIPE BOOK with 50+ low-sugar recipes
Comments