How To Choose A Good Coconut Oil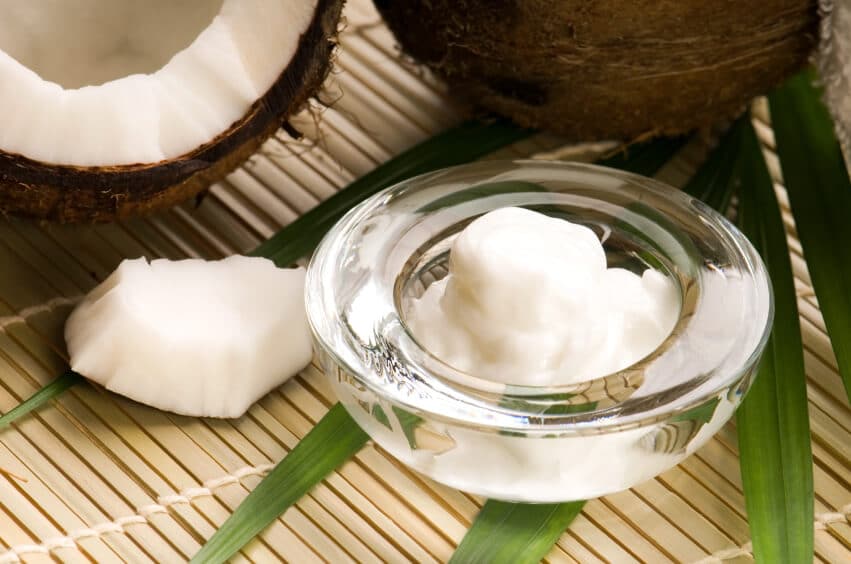 Coconut oil is packed full of healthy saturated fats, can increase your energy levels and is a great addition to your diet. You can use coconut oil in place of your regular olive or vegetable oil, but choosing the right coconut oil is not as easy as you might think. In this post I'm going to explain which coconut oils will give you the most health benefits.
For Candida sufferers, coconut oil is also a great source of natural antifungals. It contains three fatty acids (caprylic acid, capric acid, and lauric acid) that can help to beat a yeast overgrowth. Picking a high quality oil will get you the best results, so here are my guidelines to choosing the best coconut oil.
Organic Virgin Coconut Oil
Virgin coconut oil is coconut oil that has been mechanically processed without the use of chemicals or solvents. The oil is extracted through the use of pressure rather than complicated chemical processes. This is a more gentle method than using chemicals and solvents, and it is far less likely to damage the oil. It also has the advantage of not containing residues from these noxious chemicals.
The best virgin coconut oil will actually retain much of the taste and smell of fresh coconuts. On the other hand, many non-organic commercial brands use refining and bleaching processes that remove the natural coconut aroma and taste.
Buying organic is a good idea too. This is another way to guarantee that chemicals or solvents have not been used during the manufacturing process. You can find a good example of a 100% organic oil in our recommended products section.
Free Guide To Beating Candida
Sign up to our free, 8-part email course today, and learn how to create your own, personalized Candida treatment plan :)
Should You Buy Virgin Or Extra Virgin Coconut Oil?
You might see various coconut oil brands marketing their products as Virgin or Extra Virgin. So what's the difference? Actually, there is probably no difference between these products at all. This confusion originates in the fact that coconut oil is not regulated the same as the olive oil industry, which has accepted standards for Virgin and Extra Virgin oils.
Coconut oil standards are set by the Asian and Pacific Coconut Community, a group that is responsible for about 90% of coconut oil production. They define Virgin Coconut Oil as follows:
"Virgin coconut oil (VCO) is obtained from fresh and mature kernel (12 months old from pollination) of the coconut (Cocos nucifera L.) by mechanical or natural means with or without the application of heat, which does not lead to alteration of the nature of the oil. VCO has not undergone chemical refining, bleaching or deodorizing. It can be consumed in its natural state without the need for further processing."
The APCC has no definition for 'Extra Virgin,' so if you see that on a label it does not really mean anything. 'Extra Virgin' and 'Virgin' oils are usually just the same quality.
Cold Pressed Or Expeller Pressed?
Many coconut oils are advertised as 'cold pressed.' This signifies that no heat has been used in the production process. This is certainly a good thing, although coconut oil is actually very heat-stable so the use of heat is unlikely to damage the oil.
On a side note, this is why coconut oil is such a healthy oil to use in your cooking. It does not degrade under heat, unlike many vegetable oils which can turn into trans fats when used for frying food. Coconut oil retains its structure and can be heated and reheated to fairly high temperatures without degrading.
Expeller pressed oil uses a mechanical extraction process that generates a significant amount of heat, so coconut oil extracted in this way is not usually classified as virgin oil. However some people prefer to use expeller pressed oil as it does not have the flavor or aroma of virgin coconut oil. If you don't like the coconut flavor or want to taste it in your cooking, expeller pressed oil can be a good option. Otherwise, stick to the cold pressed oils.
How To Add Coconut Oil To Your Diet
The best coconut oils have these three characteristics:
Organic
Virgin (or Extra Virgin)
Cold Pressed
Coconut oil is great to use in your frying, baking, and as a base for some tasty salad dressings. You'll notice that it is used in lots of Candida-safe recipes. You can even take coconut oil as a supplement – just eat a tablespoon of coconut oil with your meals.
For more information on how to prepare meals on a Candida Diet, as well as some tasty ways to incorporate coconut oil into your baking and other recipes, check out our Ultimate Candida Diet program.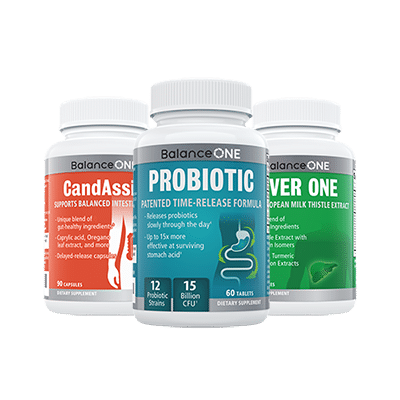 3-Month Candida Elimination Kit
Start Your 3-month Candida Cleanse
This Candida Kit contains all the supplements recommended on the Candida Diet:
- LIVER ONE to process and remove the toxins created by Candida.
- CANDASSIST to inhibit and weaken the Candida colonies in your gut.
- PROBIOTIC to replace the Candida yeast with probiotic bacteria.
Plus... the CANDIDA DIET RECIPE BOOK with 50+ low-sugar recipes
Comments